Bedding Today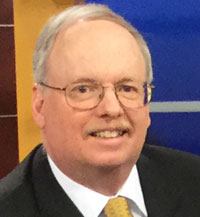 Bedding veterans challenge one-size-bed-fits-all claims
July 11, 2017
This week's column will tell you everything that you need to know about everything in the mattress business. Yes, this one-size-fits-all column neatly covers every key issue in the industry.
Wait, you don't believe one column can do all of that? Well, would you believe this: One mattress can meet every customer's sleep needs?
Many online retailers do assert that the single mattress they offer is the perfect mattress for everyone, and they are growing rapidly by touting that story, among others.
But many bedding veterans challenge that line of thinking, noting that comfort is subjective and personal, and observing that no single bed, no matter how well made, can possibly meet the sleep needs of consumers who range from petite to hefty, who sleep in different positions and who face a broad range of sleep issues.
At our recent Bedding Conference, the one-size-fits-all notion was challenged by retailers from both the brick-and-mortar and online worlds.
Sam Woods, recently named executive vice president of merchandising at Mattress Firm, where he has spent more than two decades, tackled that issue head on.
"If Ford said that one car is right for everyone, we wouldn't believe that," Woods said. "Certainly the products that we sell are more individualized than cars."
He noted that different consumers need different types of mattress constructions.
Also addressing the issue was Susan Chase, executive director of BedInABox.com, a pioneer in the boxed bed category, which it entered a decade ago.
In my conversations with mattress retailers, I hear plenty of criticism of the one-size-fits-all messaging. One leading retailer says that consumers like selection, a basic element of most retail formulas. Another offers an analogy from the field of wine: No single wine, however luscious and perfectly balanced it may be, would be the preferred wine for everyone.
Those are powerful points.
So why does the one-size-mattress-fits-all message continue to resonate with a growing number of consumers? Because it promises to take complexity out of the shopping experience. And that simple selling proposition — this is the perfect mattress for everyone — sounds beguiling.
We readily acknowledge that it can be difficult for shoppers to navigate through the dozens of mattresses they encounter on sales floors. That doesn't mean that selection is a bad thing, but it does mean that brick-and-mortar retailers need to do a better job of curating their assortments and making it easier for shoppers to browse their stores.
What's the right number of mattresses to offer to consumers? Somewhere between one and way too many.