One Stop Shop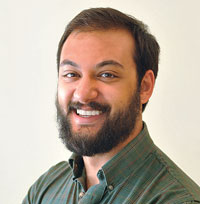 The truth about Facebook
July 11, 2017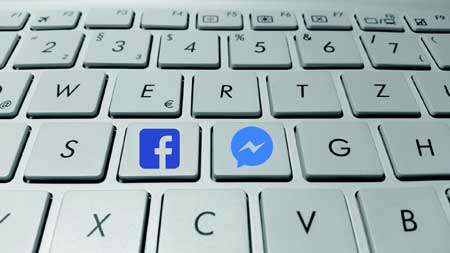 Mark Kinsley, VP of marketing, bedding group at Leggett and Platt, gave a presentation at the MegaGroup Conference about stepping up your digital and social marketing.
The presentation had great nuggets of actionable information, but it was something he said about Facebook that caught my ear: "Ask tough questions, like, does Facebook add value or am I doing this because I'm scared not to? Or because I still think it's free?"
Those are tough questions, and they bring up an interesting point. Facebook is a great place to connect with family and friends, catch up on current events and look at funny memes. And because it's the world's largest social network, many think they have to be on there. But maybe they don't.
You don't need Facebook
Let me start by saying you do not need to be on Facebook. It can be useful depending on your business, but you shouldn't feel afraid not to use it.
Some businesses don't sell products that people on Facebook can easily connect with, and many businesses simply have more success with other social networks like Twitter, LinkedIn or SnapChat .
If you decide you want to use Facebook, you must understand that it shouldn't be considered free. Obviously Facebook is still free in the sense that anyone can have an account, but just having one doesn't make it an effective marketing tool. Facebook has changed its algorithm, resulting in the push for paid content.
Don't believe me? Check out this article about social media trends that breaks down how paid reach works. Seventy-seven percent of content people see on Facebook is paid, while just 13% is organic. Going on solely organic traffic, 6% of your audience will connect with your post. This is strong evidence that sooner or later you're going to need to pay to make Facebook useful.
And this isn't a bad thing. Paid promotions can work wonders on Facebook, as the company worked hard to nail down the process and make it as easy and effective as possible.
But if you don't want to pay or if you aren't sure you need to use Facebook, don't be afraid to experiment with different social networks.
The organic way
However, there is one thing you can do to make Facebook more useful to your business without paying: Provide outstanding content.
Content that's truly amazing and has value has more potential to reach your audience organically. One reason content gets shared and consumed organically is because it's useful, helpful or entertaining. It just can't be too promotional.
A Facebook study found that users are turned off by content that pushes people to buy a product or an app, pushes people to enter promotions with no real context or reuses the exact same content from ads because it's too promotional.
You'll need to avoid these things and cater your content to your audience. What do they want to hear about? How will this content help or interest them?
You also need to realize that great content is important all the time. You can't make poor-quality content and expect it to do well just because you paid to have it promoted. It needs to have value.
~
Facebook for business isn't easy to figure out, especially because the rules are constantly changing. But first you need to figure out if Facebook is right for your business; then you can start sharing great content that wins.
Have you had luck with Facebook? Have you thought about abandoning it for other social networks? I want to hear your thoughts. Reach out at Amilstein@furnituretoday or @FTalexM