Bedding Today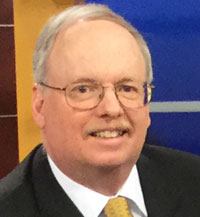 What happens when online brands face reality of in-store competition?
July 18, 2017
Online mattress brands are now making their way into brick-and-mortar stores, a development that seems logical as the mattress industry navigates its way through a rapidly changing landscape where bricks are increasingly meeting clicks, and vice versa.
But how will those online brands fare when they emerge from the virtual world, where clever marketing and the power of imagination can create compelling images, and face the harsh reality of competitive models?
That's an issue that bedding veterans have been discussing for a while now, and it's one we will be following closely in the months to come.
There is a growing body of opinion that holds the online brands will face challenges when they find themselves sharing the floor with other mattress lines or even having their single mattress on a sales floor all to itself.
Joe Alexander, the founder of Nest Bedding, a Top 15 bedding e-tailer that also operates eight stores, said that the allure of online marketing promises can collide with reality when an online brand suddenly finds itself on a sales floor.
"It sounds like a great idea," Alexander told me, "but at the end of the day all you are doing is defining the online promises of what might be perceived as the most comfy bed in the world. Now I can passively lay on it, and if I don't like the feel, I can move on. Now I know how it feels in the store as opposed to thinking about how amazing it must feel based on marketing and testimonials and then getting it into your house and having to try it for a month. It's better to keep the one mattress model online in my opinion."
Mike Magnuson, the CEO of online mattress review source GoodBed.com, made some similar points when discussing the pilot partnership that will bring Purple beds to Mattress Firm, where they will face dozens of other beds on the sales floor.
"Compared to Tempur-Pedic, which garnered an extraordinary level of retail sales associate support due to its high margins, it's not clear how Purple will fare on a floor full of other mattress options — most of which Mattress Firm's salespeople will probably be far more incentivized to sell," Magnuson told me the other day.
Another bedding leader made a similar point when discussing Casper's move a while back into West Elm stores.
"Now the bed that is presented so powerfully in the online world is suddenly another mattress on the floor, where it can be compared to many other beds in many other stores," this leader said. His view is that the Casper mattress loses some of its special aura when consumers experience it on sales floors and evaluate it against great-looking competitors, not in the West Elm store but in other mattress stores nearby.
These bedding leaders are undoubtedly onto something powerful and profound: There is a world of difference between images of comfy beds conjured in the imagination and the reality of many compelling choices on retail floors.
Beds that are presented as perfect in the online world, where they aren't plopped down next to competitors' lines, may not look so perfect in real life. Perhaps a competitor's model is beefier, or looks better, or even feels better. Or perhaps a mattress that looks like a value online at $950 doesn't compare well to a great-looking mattress right beside it at $799.
It will be interesting to see how the online brands fare in brick-and-mortar settings. Stay tuned.