Mattress Math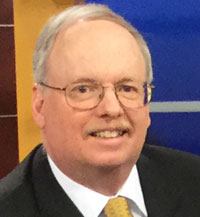 3 in 4 bedding shoppers buy, but lost sales still a worry
July 25, 2017

This is the percentage of households that shopped for and bought mattresses last year.
Why it matters: This is easily the best performance for any furniture category, and it's good news for the bedding category. Bedding's superior close rate is a big plus for the category. That close rate means the category produces a strong and reliable revenue stream for retailers, no small achievement when store traffic overall is down.
This is the percentage of households that shopped for mattresses last year but didn't buy them.
Why it matters: While this is the lowest buying gap for any furniture category, the figure is actually worrisome. Remember: Consumers don't shop for mattresses for fun; they are shopping for them because they need a new one for themselves or someone in their orbit. And if one-quarter of the households shopping for a mattress don't buy, that is a major missed opportunity for bedding retailers.
This is the percentage of households that shopped for furniture and bedding categories last year and actually bought products.
Why it matters: This percentage provides perspective on the bedding buying gap. While that 25% bedding buying gap is worrisome, it pales in comparison to the overall furniture buying gap, which is 50%. Look at it this way: Retailers are losing fully half of the furniture shoppers who visit them, but they are losing only one quarter of those who shop for mattresses.
Doing the math: Yes, bedding has a high close rate. But the buying gap is still too high for a vital health product like mattresses. Retailers need to make the better sleep connection when consumers are shopping for a mattress. That, ultimately, is what consumers want. The bedding industry's tendency to tout cheaper sleep rather than better sleep is a major consumer disconnect that must be addressed.
Furniture retailers are already generating substantial profits from their bedding businesses, and the numbers in this column illustrate why that is the case. A high percentage of bedding shoppers typically become bedding buyers, and those sleep set and sleep accessories sales provide a vital revenue and profit stream for mattress retailers around the country.
Source: PBM Strategic Insights, 2017 Furniture Today study