Bedding Today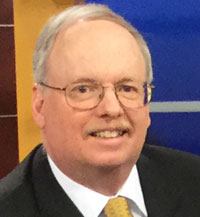 Free adjustable base at Matt Firm spotlights fast-growing category
July 26, 2017
Mattress Firm put the adjustable bedding category in the spotlight with a dramatic Fourth of July offer: "Free adjustable base."
That deal took me by surprise, I must admit. I've seen plenty of free items in bedding ads over the years: Free TVs, free delivery, free pillows, free bed frames, free set-up and removal of old beds, etc. But the free adjustable base offer takes "free-dom" to a whole new level.
The print ad noted that this was a "limited time special," and the small print added that the free adjustable base was offered "with select purchases."
The Mattress Firm website provided additional details. This was a Leggett & Platt 50 series adjustable base, with retails listed from $599 to $699. I could call, visit a store or chat online for the details.
The sale offer took me to the adjustable bed section on the Mattress Firm website, where eight bases were listed, with two starting at under $1,000 and the rest starting at higher prices.
"Our adjustable bases allow you to experience unparalleled comfort and give you the feeling of being cradled in your sleep," the website said.
While the shock value of offering a free adjustable base is high, the high price of the bases probably rules them out from making too many appearances in retail ads. July Fourth, a key mattress holiday, was an obvious time for Mattress Firm to take a hyper-aggressive approach.
On a broader level, it's not surprising that Mattress Firm, and many other retailers, are highlighting the adjustable bedding category, which continues to be a star performer on retail floors.
Two years ago the category recorded eye-popping 20%-plus growth rates, according to wholesale statistics compiled by the International Sleep Products Assn. Last year the growth rate slowed considerably, to 5.4% in wholesale dollars and 8.8% in units. But the category still outperformed industry growth as a whole, keeping it on the ascent.
There are several reasons why the adjustable bed growth story remains upbeat.
As Mattress Firm noted, the bases deliver "unparalleled comfort" to consumers, and who doesn't want superior comfort? For retailers, the bases can be added to their floors without the need for any additional floor space, and the returns are astronomical, with better bases retailing for thousands of dollars. And the upgrade from a static, boring box spring to a sexy, tech-loaded adjustable base is irresistible to consumers and retailers alike.
In my recent conversations with adjustable bed base majors (see pages 48-52), I found considerable optimism about the future of the category. The race to the bottom of the price spectrum, which is eroding average unit prices, is a negative, but the producers say that is to be expected with a hot category like adjustable beds.
Some of the majors say big growth increases, even as high as the 20% range, still lie ahead for the category. So retailers should be selling many more adjustable beds — and hopefully not giving too many away in promotions.