Sourcing Strategies by Tom Russell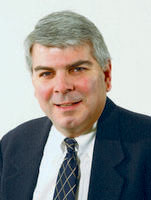 Collecting antidumping duties: What is the net effect for furniture?
July 24, 2017
The issue of millions of dollars in uncollected duties came into sharper focus during Furniture Today's recent Logistics Symposium.
During a panel presentation at that event, two customs and compliance experts gave some stark warnings regarding the administration's stance on duty enforcement.
President Trump made this abundantly clear in early March with an executive order that seeks to boost enforcement and collection of antidumping and countervailing duties that take aim at unfairly priced imports and thus help domestic manufacturers compete in a global environment. Some of the latest estimates peg these uncollected duties at more than $2.3 billion, a staggering figure that could not only help level the playing field for U.S. manufacturers, but also help bolster government coffers.
In case anyone missed that announcement, Steve Fodor of Customs Services & Solutions Inc. and Venetia Huffman, CV International, made some stark predictions of their own.
"Antidumping will continue and will be expanded upon," Huffman said. "What was overlooked before will be under increased scrutiny. … I have seen it since the executive order was signed. The Trump Administration is very interested in enforcement of these cases."
That is probably unwelcome news to anyone in the industry evading duties on categories that include Chinese-made wooden bedroom furniture and uncovered innerspring units produced in China, Vietnam and South Africa. Granted, most importers are paying the duties in each category. But wooden bedroom remains a sore spot, in particular as the government estimates that it constitutes some 22% or $505 million of the total in uncollected duties.
And furniture, it just so happens, is one of the industries with a huge trade deficit, to the tune of $22 billion, as we recently reported. For those who may have forgotten in all the glee of the stock market rallies since November, trade deficits are another sore spot with the Trump administration. They are also part of the reason for the renewed emphasis on antidumping enforcement.
Still, this renewed emphasis could in fact be good news for the industry. For one, it would help make sure the law is doing what it intended, which is level the playing field for U.S. manufacturers that are facing unfair competition from illegal pricing and trading practices.
Secondly, greater enforcement would level the playing field for those importers that are paying their fair share of duties by collecting from and penalizing those who aren't. Third, greater enforcement and collection of antidumping duties could be a significant windfall for the U.S. treasury and potentially U.S. taxpayers.
The compliance experts noted that this also could be bad news for U.S. consumers who face higher prices on imports. But thus far, this hasn't appeared to be the case in the bedroom realm, as prices have been relatively stable, thanks largely to the shifting of the category to Vietnam, which has even lower labor costs than China.
The ones that most likely really have to worry are those who are evading duties either on their own or in partnership with their overseas suppliers. As will most certainly happen under the Trump Administration's watchful eye, the U.S. government will eventually catch up with them. If they have escaped justice thus far, they should realize they probably won't for too much longer.