Bedding Today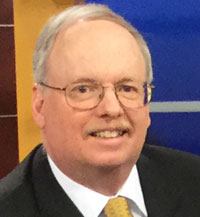 Newcomers, parade of introductions add excitement to July Vegas show
August 1, 2017
That notion that there's not much new in bedding at the summer Las Vegas Market is taking some serious hits at this show.
Serta is showing its new boxed bed lineup, while the other major brands are standing pat with the major launches they made in January. Still, there will be a parade of new mattresses and sleep accessories for retailers shopping this market. And there will also be a handful of newcomers to Las Vegas, including a high-end pocket coil producer in Canada and a big latex foam mattress and pillow producer based in Vietnam.
Top 10 producer Therapedic, which likes to bring new products to every market (a novel idea, you must admit), has updated its Tommy Bahama line and is previewing a new high-end specialty bedding Buoyancy line, which will be selectively distributed.
Englander, another Top 10 producer, is adding the Tension Ease Platinum collection, which boasts superior heat dissipation through the use of thermal-conductive graphene, infused into memory foam, the company said.
King Koil is showing a revamped version of its World Extended Life collection, backed with a complete marketing program, while Kingsdown's new Prime collection targets retails at under $1,000.
Other Top 15 producers with introductions include Symbol, which expands its climate-control SleepFresh line, and E.S. Kluft, which has redesigned its Aireloom Preferred collection.
Boyd Sleep (formerly Boyd Specialty Sleep) once again brings an extensive slate of new products, including new airbeds, memory foam beds, a new hybrid and even new waterbeds. Remember those? Boyd's new soft-sided waterbeds will retail from $1,199 to $2,499. Yes, there is money in those waterbeds.
Spring Air is expanding its luxury Chattam & Wells line with three new hybrids, a hot category at retail, and is launching its first major social benefit program, one tied to the fight against pediatric cancer. Do you Love Your Melon? You will when you learn details of the new Spring Air program.
In the sleep accessories arena, Protect-A-Bed is debuting a new pillow recommendation program, Sleep Tailor.
The Specialty Sleep Assn. welcomes five new exhibitors this market: Cariloha (memory foam mattresses and pillows), iAdjust Sleep Products (adjustable beds), Kymdan (the Vietnam-based latex rubber mattress and pillow maker), uKnead (massage chairs), and The Futon Shop (bio-friendly mattresses and futons).
Marshall Mattress is the Canadian pocket coil bedding maker. It knows something about that design, having invented the pocket coil spring last century. The company is previewing two luxury lines, the Luxury collection and the Portfolio collection.
Those are just some of the new bedding products you'll find in Las Vegas at this supposedly quiet market for bedding introductions. All told, there are more than 100 mattress and sleep accessory exhibitors here, a lineup that is the finest the industry has to offer.
I hope you have a great market.