Clint's Notes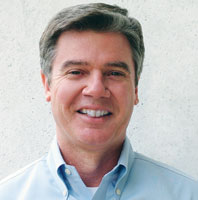 5 takeaways from Havertys' second quarter
August 1, 2017
Havertys posted record second quarter earnings this week while sales edged up slightly. Here are some key takeaways from the follow-up earnings call with analysts.
Making the most of less traffic. President, Chairman and CEO Clarence Smith made it clear that Havertys hasn't seen a change in the industry-wide trend of declining physical store traffic. But the company is doing a better job of closing those who do make the trip and boosting its average ticket. In the second quarter, both closing rate and average ticket increased about 3% (the company has indicated before that its average ticket is $2,100 or so).
"Certainly we want to do everything we can to get our traffic up, but people are going to (websites) first and deciding from that where they want to shop," Smith said during the Q&A portion of the call. Havertys' objective is to be one of the roughly two stores on that online shopper's narrow list of places to visit. Smith said the company believes its improved closing rates are due to an enhanced websites, which is helping to pre-sell product, as well as to better training for and higher performance from sales and H Design associates.
H Design is making a difference. Smith pointed to the 6.2% second quarter jump in custom upholstery sales and a better accessories program tied to its success with H Design, the retailer's complimentary in-home design service. H Design now accounts for around 20% of the retailer's business, and Smith said there's more room to grow as the company continues to get even better at it. What's more, the H Design ticket is more than double the store average.
The Mattress Firm-Tempur Sealy flap has "played out." And Smith might as well have added that it's played out nicely for Havertys.
"We're seeing more people consider us for bedding," he said. Havertys wants to be know at the "mattress experts," and "our stores are set up such that people see (bedding) when they come in our stores," he said.
"We are more consistent with our advertising, letting people know we are in the mattress business. It's a plus, and I think it will continue to be a plus for us." But it's not just the Mattress Firm-Tempur turmoil that led to opportunity in the category for Havertys. Smith said the retailer also improved its bedding lineup along the way, and it's getting credit for it.
A Texas DC is getting bigger. Havertys' largest capital expenditure project for the year will be the expansion of its Western distribution center in Coppell, Texas, which Smith said will help the retailer service western region consumer more quickly and with a lineup better oriented to their tastes while reducing Havertys' reliance on cross-region transfer trucks.
Rawson Haverty Jr., senior vice president, real estate and development, confirmed in a follow-up call that the project is set to begin this month. The move will add 157,000 square feet to the facility for a total of about 395,600 square feet when completed next spring, he said.
Spending big to stand out from the crowd. While Smith didn't provide a timeline, he said the company has "invested well over $100 million to separate Havertys from the promotional players in our market and for Havertys to clearly be known as the better furniture store.
"We strongly believe that our upgraded stores, expanded merchandise and accessories program, the fully implement H Deign Teams in every store and the focus on providing the best overall service levels … provides a powerful combination that will grow our market share in the coming months and the long term," he said.