Clint's Notes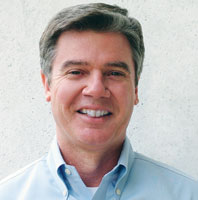 Are you using your employees or growing them?
August 7, 2017
When I first heard Charlie Malouf refer to Broad River Retail's human resources department as "human capital," I thought it sounded kind of cold.
Cold as in is cold, hard cash. Employees as capital. People translated to nothing more than dollar bills.
Malouf, CEO of the Top 100 Ashley HomeStore licensee, conceded the term may have sounded strange to him, too, when he was introduced to it a few years ago. But after a quick explanation, it became clear why the name makes sense (not cents) and why we all should think about owning for working for businesses with human capital departments.
It all boils down to this: "A resource on a balance sheet is a liability," Malouf said. "Capital on a balance sheet is an asset."
A resource is something you use, maybe even use up, he added. Capital, on the other hand, is something a business wants to grow, something it wants more of.
"We want to be in the people growth business," he said. "We want to grow our people."
Broad River adopted the concept in July 2015, about eight months after bringing in Manny Rodrigues as director, talent (he's now senior vice president of human capital for the 16-store retailer).
"We are a people-centric company," Rodrigues told us recently just before hosting a new awards program celebrating (one guess?) the retailer's people and achievements over the past six months.
"For every single Broad River employee, we've outlined a career path. So whether you're in retail, whether you're in operations, you know — with the denominator being performance — you can continue to grow here."
Take the sales associate on the retail side. That's what Broad River used to call all of its salespeople. But when you stop and think about it, is it really fair to call the top performing salesperson with 10 years under her belt by the same title as the salesman who joined the team yesterday?
"Not all sale associates are created equal," Malouf said. "So we challenged ourselves to come up with career path" in sales. "We changed the vernacular."
Now when a sales associate starts at one of the company's Ashley HomeStores, she's called a home furnishings associate for six months or so. As she grows and develops her knowledge base and becomes more adept at translating this into a better experience for the customer, she becomes a home furnishings consultant. "So you see that growth within the first year," Malouf said.
The next move up is to home furnishing professional. And at the awards program this past month, Broad River celebrated a new class of "home furnishings experts," the top sales career level, which layers in performance and tenure qualifications.
It's not easy to reach that expert level, Malouf contended. The team member has some pretty high performance milestones to hit, and it takes at least three years of experience.
"Tenure is important because turnover is expensive," he said, "and because on a retail floor, tenure means intrinsic knowledge. If you have intrinsic product knowledge and systems knowledge, you're going to give a better experience to the guest."
If people truly are our greatest asset, perhaps other companies in our industry will follow Broad River's human capital charge. I suppose "human assets" is another possibility but …
No, let's stick with capital.