Bedding Today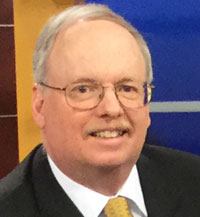 Restonic banner ads spark Vegas market conversations
August 8, 2017
Let's call it Mattress Alley.
The parade of banners hanging high on the parking deck on the World Market Center campus presented a high-visibility look at some key mattress themes.
Among them: Cooler sleep, the benefits of a great night of sleep, the importance of value, the hassles of hassles, the power of good components and the need to find partners in a tough fight.
The six banners, presented by Serta, Beautyrest, Restonic, Talalay Global and Spring Air, once again set the table for market conversations. I had been on the WMC campus for just a few minutes when I heard the first comment on one of those banners.
"I don't get the woman," one bedding veteran said, referring to a Restonic banner that pictured a woman sitting on a mattress. Other than the Restonic logo, there were no words to suggest a theme, so I'll suggest that banner means: Women like sleeping on Restonic mattresses.
The other Restonic ad — two ads are better than one, I guess — was more provocative: "More mattress. Less hassle!"
I wondered in one of my social media posts if that was a reference to the online mattress retailers' playbook: Tout superior values while promising relief from the hassle (so they say) of traditional mattress shopping.
That brought a rejoinder that that is really the new playbook for success in the industry these days: Offer better values while stripping away shopping hassles.
But I think the message that banner suggests is that Restonic offers better values and is easier to do business with than its competitors. That is one of the messages that Bob Sherman is touting as he aims to lift Restonic to new heights.
Serta offered a hip, cool sleep message with its iComfort banner: "So cool it's hot," while a sleep performance message, picturing high-performing consumers, came from Beautyrest.
Beautyrest also made a major statement on Building A with a huge banner saying: "Cool Tech. Cool Sleep," and picturing the Beautyrest Sleeptracker and a Beautyrest Silver mattress.
Talalay Global referenced its new marketing campaign with its "Purely the best" theme, while Spring Air cited its new partnership with Love Your Melon, one that fights pediatric cancer. That's a great cause.