Sourcing Strategies by Tom Russell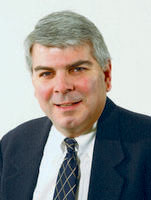 Furniture Today explores furniture manufacturing in Southern Brazil
August 11, 2017
Later this month, Furniture Today will be undertaking its first tour of furniture factories in Brazil for the first time in more than 10 years. The purpose of the visit is to better understand the types of furniture these plants produce, the capacity available and how these manufacturers are looking to grow their business with U.S. customers.
For years, Brazil has been an important resource due to its supply of raw materials, including pine, which has been used as a solid component in bedroom and dining room furniture. Yet as many in the industry know, Brazil took a bit hit in the mid-to-late 2000s when fluctuations in its currency made it too expensive to source product there.
Industry sources say the currency has gotten more favorable in the past year or so, making it a more attractive value proposition for retailers and consumers. It's also closer to many customers than Asia, which helps on the logistics side of the business.
On that note, 2016 shipments to the U.S. from Brazil rose 6% to $123.5 million, from $116.6 million. The majority of the goods are wooden bedroom furniture and other wooden furniture. However, there is also some wood frame upholstered seating produced there, too.
Is your company sourcing from Brazil? If so, I would love to hear from you about your experience, including the type products and quality you are seeing from there. Feel free to respond to me at trussell@furnituretoday.com or call (336) 605-3815.