Bedding Today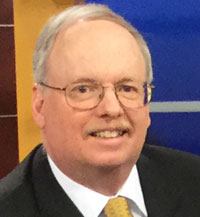 Summer Las Vegas Market: Missed opportunity for retailers
August 15, 2017
Another Las Vegas summer market is in the books, and, as usual, reports on traffic varied widely.
While I got a number of positive reviews in on-the-record conversations with bedding exhibitors, their private assessments were generally not as positive. One even went so far as to say the summer market should be "euthanized."
When I asked one leading bedding exhibitor for his impression of traffic, I received this clever response: "I am amazed at the traffic."
Was he amazed at how good the traffic was, or was he amazed at how light the traffic was? He wasn't saying, which I took as a bad sign.
Another bedding major, speaking to me Tuesday from a mausoleum-like showroom, said the market must work harder to drive traffic to this show.
"For future summer markets," this executive said, "the World Market Center needs to do a better job of attracting retailers."
And another Top 10 bedding executive said it is time to consider shifting to one High Point Market a year and one Las Vegas Market a year. The current set up, with two markets in High Point and two in Las Vegas, is unnecessary, this executive said.
I continue to believe that the summer Las Vegas Market is a missed opportunity for many retailers. The January Las Vegas show, where major new bedding lines are launched, is a must-attend event for retailers. But too many retailers skip the summer show, when more than 100 bedding showrooms beckon.
The recent market featured a whole host of bedding introductions, including some by the bedding majors. Serta and Simmons both unveiled new bed-in-a-box lines, which should be of interest to any serious bedding retailer in the country.
The Tier Two bedding brands rolled out several new bedding lines, and I wrote literally dozens of stories about those introductions that ran in our Las Vegas issues. So don't blame me if traffic was on the light side in bedding showrooms this summer.
Perhaps you can blame the bedding major that previewed a new line in Las Vegas but gave me absolutely no details about that showing beforehand. Or perhaps you can blame another bedding major that gave me an overview of a new line at the last possible instant, missing our print deadlines. Those were two big missed opportunities to help drive retail bedding traffic to the summer market.
If it takes a village to raise a child, it takes everyone involved in a market to make that event a success. There is far too much bedding at the summer Las Vegas Market for any committed bedding retailer to take a pass. Bedding producers, the World Market Center and the press must all work together to tell that story.