Mattress Math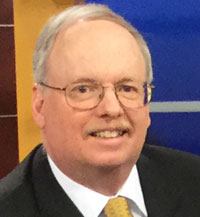 Furniture store reality check: A look at 4 key bed metrics
August 14, 2017

This is the percentage of selling space that furniture stores devote to bedding.
Why it matters: If you can't measure it, you can't improve it. That's the key point behind our look this week at key bedding metrics recorded by furniture stores. And this is an important number for furniture stores, one that represents a good benchmark for them to examine.
This is the percentage of sales generated by bedding at furniture stores.
Why it matters: This is an even more important number, as it reveals bedding's ticket-boosting power. No other major category can match bedding's performance here: 10% of the sales floor produces 16% of the sales. Bedding's productivity is exceptional. Most categories yield about the same percentage of sales as the percentage of selling space theft command. Bedding is a high-profit outlier.
This is the gain in percentage points for bedding's market share in percentage of sales on furniture stores last year.
Why it matters: Bedding continues to set a torrid pace on furniture store floors. Success begets more success. Savvy retailers are finding more ways to boost their bedding presentations and grow their tickets. Heard about the adjustable bed base boom?
This is the median best-selling price point for a queen-sized sleep set.
Why it matters: This is another important benchmark. Perhaps your furniture store has a higher best-selling price point, or maybe it is lower, but the point is that retailers need to know key metrics like these. One discordant note: The best-selling bedding price point slipped 10.5% last year, falling from $949 in 2015 to $849 last year. Perhaps the bed-in-a-box trend is driving bedding prices down. Or it could be the "race to the bottom" that many retailers seem to embrace. Whatever is going on, it's not a healthy development to push prices down. Consumers want really better sleep, not discounted sleep.
Doing the math: The numbers are good for bedding. It is gaining market share on furniture stores, and it is yielding far more than the investment furniture stores put into the category in terms of square footage. Furniture retailers can use these figures to compare themselves to the industry as a whole. And it's good to remember that these figures represent average performance. Furniture retailers doing a stellar job in the category can generate more than 20% of their sales with bedding
Source: Furniture Today 2016 Furniture Store Performance Report