Bedding Today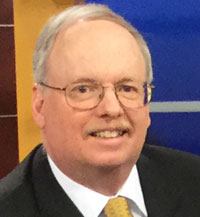 ISPA's latest quarterly figures marred by 3 big asterisks
August 22, 2017
There was no big asterisk on the quarterly bedding report issued the other day by the International Sleep Products Assn. But there should have been.
That's what one bedding leader said to me at the recent Las Vegas Market, as we assessed that eye-opening ISPA report, which showed the industry in negative shipment territory. Dollars were down 6.8% in the second quarter and are down 3.5% year to date, while units were down 8% in the second quarter and are down 6.2% year to date.
Those bleak results had many bedding leaders shaking their heads in dismay. "These results are going to my board," one leader said, alarmed at how the board might react to this litany of bad news.
At first blush, those results do, indeed, look discouraging. Two straight quarters of declines sounds like a bedding recession to me, although there is no formal standard in the industry on when, exactly, a bedding recession is under way.
But here's the asterisk: There was significant disruption in the industry in the second quarter as Tempur Sealy ended its relationship with its largest customer, Mattress Firm. That was a "Tempur tantrum," one bedding veteran said of the breakup.
Tempur Sealy reported a 21.4% decrease in net sales in North America in its second quarter, a decline that obviously put a major dent in those second quarter ISPA figures. Tempur Sealy is one of the biggest contributors to the ISPA quarterly reports, a look at the reporting companies reveals.
Actually, we need to add two more asterisks to those ISPA figures because they don't accurately capture the performance of two of the fastest-growing categories in the industry: adjustable bases and beds-in-a-box.
ISPA's reporting sample doesn't do a good job of capturing the bed-in-a-box segment, as many of the companies producing beds in a box are not traditional bedding producers and are not reporting their growing figures to ISPA.
When it comes to adjustable bases, ISPA doesn't include them in its sample, which is a major omission, given the rapid growth of that category. You can see the impact of that category in the declining figures for conventional foundations, which are counted in the ISPA sample. Needless to say, it's a big problem that ISPA is counting a declining product category and is not counting the category that is taking that business.
ISPA is not responsible for the asterisk that comes from the sales disruption at Mattress Firm. But it is responsible for the asterisks that come from failing to include beds in a box and adjustable bases in its quarterly reports. By not counting those categories, ISPA makes it hard, if not impossible, to present an accurate picture of what is happening in the industry. And that is a shame, as the industry needs accurate information to make good decisions.
The bedding world is in the midst of rapid changes. ISPA needs to change its statistical programs to reflect the impact of those changes.