Clint's Notes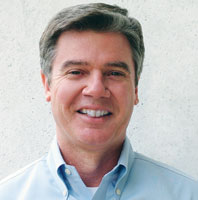 Big Lots sounds like TJX and 5 more takeaways from the 2Q earnings call
August 25, 2017
Compare the second quarter earnings call of TJX Cos. earlier this month and Big Lots this week and you start to see a lot of similarities between these off-price giants.
Both appear fairly immune to the so-called "retail apocalypse" that the broader retail sector has faced as consumers continue to shift to online everything; both say it's their blend of quality, brand, fashion and price driving the consumer into stores (for Big Lots, it's "QBFV" or quality brand fashion and value, but pretty close); and both are building up a category offering in which they see great promise — furniture.
Here are a few more takeaways from the Big Lots call with the investment community:
Jennifer likes furniture. Jennifer. That's the persona Big Lots assigns to its senior vice president, its consumer in charge. Jennifer is finding a lot to like there lately, the company said, but especially seasonal product, soft home goods and furniture, categories the retailer refers to as "ownable." In the latter category, the retailer saw mid-single-digit comp store gains in the quarter (vs. a 1.8% overall comp increase) and that was on top of a 7% comp gain in the category the year before, said President and CEO David Campisi.
Speaking of Jennifer, Campisi noted how it "it was just four short years ago," on an August conference call, that Big Lots introduced her and "started a dialog around the importance of consistency and results." He said there were a lot of questions and skepticism back then — including from some on his own team, but the company remained focused. The payoff: This quarter is the 15th consecutive period in which Big Lots either met or exceeded earnings guidance and its internal plans, he said.
More furniture coming to the "store of the future" and online. Big Lots announced plans for its "store of the future" earlier this year, one in which furniture, seasonal and soft home categories get more floor space and are positioned at the front of the store, among other things. The retailer is on track to open about 30 of them this year and is tackling its home base market of Columbus first, where it has about five or six completely converted.
On Sept. 19, it will host an investor and analyst conference, where Big Lots will begin discussing "the next chapter in our company's transformation," Campisi said, unveil the new store format and walk attendees through the store for more insight into the improvements and strategies on display.
Campisi promised an exciting presentation in a wide open store, where shoppers can see from the furniture vignettes up front all the way to the food assortment in the back.
Some new things in furniture the retailer has made room for this summer and into fall, he said, include a new sofa and loveseat group that's part of an updated upholstery assortment, as well as a new bedroom set. It's also changing up its mattress program with Serta, "adding new technology and better aesthetics," he said, with an eye on the fashion piece of QBFV.
Big Lots also is dipping its toe more and more into higher price points "that no one ever dreamed … we could sell," he said. And online, it's expanding its supplier direct fulfillment by adding Serta.
Lease-to-purchase changes are easier to understand and leading to bigger tickets. The new program offered through Aaron's Progressive Leasing division was recently tweaked so customers using the plan start with one fixed $49 first payment, regardless of the size of their purchases. Though only a couple of weeks into the change, early results have been positive, said Chief Financial Officer Tim Johnson. The low initial payment has helped push the average ticket on the program up from about $700 before to the $750 to $800 range during this short initial run.
Johnson also noted that as Progress has become more comfortable with Big Lots' business, approval rates have inched up. Now it's also expanding the program to include no-furniture purchases from the hard home goods section, such as vacuum cleaners.
"The important thing is we try to make that experience easier and easier for Jennifer," he said, "not only in understanding her payment but in broadening her ability to take care of her home."
Kmart's losses are Big Lots' gains. When one analyst asked if the mass store closings by competitors Sears, Kmart and others are good or bad for the retailer, Campisi indicated that they've definitely been more of a positive. It's difficult to put an exact number on market share opportunity, but "on the Kmart side for us, we actually see it as an upside," Campisi said.
Initially, Big Lots may feel a negative blip during a liquidation, but it's nothing significant. "We actually feel it's a very short window, because if you look at the inventory in those stores they're closing they've been liquidating … some of those categories it seems like for a long time — where you go in … and there's not a whole lot left," he said.
At the same time Campisi said Big Lots is working with suppliers, in furniture especially, that have shown a willingness "to step up and build incremental product for us to takeover that businesss."
What's more, Johnson added that the closings by Kmart and others have created real estate opportunities and that Big Lots has been able to relocate into bigger boxes more appropriately sized for its growing furniture and seasonal assortments.
Hispanic shopper pullback? What Hispanic shopper pullback? If that consumer base is shying away in this politically charged environment as some furniture retailers told Furniture Today recently, Big Lots is not seeing it, at least not "anything significant that we could actually put a pencil to it and say, 'wow,'" Campisi said.
Hispanic consumers are an important base for Big Lots, he said, particularly in big market states such as Texas and California. They're often the consumers in need of the retailer's new lease-to-own program. But Campisi said he doesn't see their shopping behavior suddenly changing in a way that stands out from other consumers.
"They're working very hard and they're spending their money very carefully like everyone else," he said. "I don't think it's just Hispanics; it's across the board, where everybody is looking at wants vs. needs, and I think that that's a big deal. There is a lot of uncertainty out there, so it's really more about being really careful" about their purchase decisions.