Bedding Today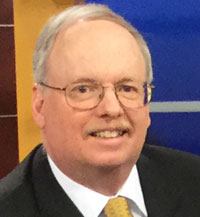 Low brand loyalty scores reveal industry challenges
August 29, 2017
Consumers show a surprisingly low level of loyalty to home furnishings brands, a Furniture Today survey reveals. And that seems to be surprisingly bad news for mattress producers and retailers, who are among the heaviest promoters in the home furnishings industry.
The online survey gathered almost 1,400 responses, with about the same number in each of the three key demographic groups: Millennials, Generation X and Baby Boomers.
Which of those three groups would you think would be most loyal when it comes to furniture brands? I would think it would be Baby Boomers, because they have had decades to build up loyalty to various brands that they like. But I would be wrong, according to the survey results.
The most brand loyal demographic group, the survey says, is Millennials.
While only 10% of the respondents overall said they are loyal to specific furniture stores such as Rooms To Go, Mattress Firm or Ashley, the figure is much higher — 15% — for Millennials. It drops to a paltry 5% for Gen Xers and rises to 10% for Boomers.
Similarly, only 10% of the respondents overall said they are loyal to specific brands of furniture such as Broyhill, Lexington or Serta, but 13% of Millennials said they are loyal to specific brands, compared to 7% of Gen Xers and 11% of Boomers.
I readily admit that these brand loyalty results catch me off guard. Considering the heavy consumer advertising that mattress brands have done over the years, and the strong, consistent advertising campaigns that leading mattress retailers conduct, I would think that brand loyalty in the mattress arena would be much higher than the low double digits.
Despite those low scores, I do think that the brand-building efforts undertaken by bedding producers and retailers are still paying dividends when consumers are in the mattress shopping process. Brand awareness can give consumers confidence in selecting this mattress over that mattress.
The survey results also indicate the importance of connecting with Millennials, who are much more loyal to furniture brands and retailers than their older counterparts in Generation X and are somewhat more brand loyal than Baby Boomers.
Mattress brands that connect with Millennials can leverage that bond for many years to come, giving them a potentially significant edge in the market.
The survey results suggest that the major bedding brands on the wholesale and retail sides of the business cannot afford to sit back and assume their brand-building heritage will be decisive. Instead, they need to be working every day to earn consumers' trust anew.
And the survey results are good news for the challenger bedding brands aiming to grab share from the big guys. They don't face insurmountable obstacles as they appeal to consumers to consider their brands, the survey results suggest.
Put another way, you can't take anything for granted in the mattress business these days, including brand loyalty. That's a good reminder for everyone as the battle for bedding business marches on and the bedding battleground constantly shifts and evolves.