Logistics Logic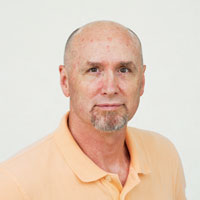 Another private equity target?
August 29, 2017
It's been an interesting year regarding private equity investment in the furniture industry on both the vendor and retail sides of the business.
This summer, for instance, Blackstone acquired showroom powerhouse International Market Centers. Thomas H. Lee Partners bought Top 100 retailer Art Van in March. Gainline Capital Partners snapped up motion upholstery vendor Southern Motion in July. Performance fabric major Crypton was acquired by Berkeley Partners in spring. Z Capital Partners landed electric fireplace and home furnishings resource Twin-Star.
Theodore Alexander's acquisition by Creative Home Furniture and Loulai Home Textiles purchase of Lexington Home Brands from longtime owner Sun Capital are just two more examples.
There's another sector of our industry that could generate investment interest. I've spent the past couple of weeks talking with lease-to-own and consumer financing resources about the growing role artificial intelligence plays in their underwriting decisions. It struck me just how many players are serving furniture retailers, particularly in the tertiary, no-credit-required space, and I had to wonder how much more crowded it can get.
There's a reason for the crowd, and it's called opportunity. With some 70% of American consumers carrying a FICO score less than 700, and many without the history to have a score at all, purveyors of big ticket items such as furniture retailers are looking for ways to allow those credit-lacking shoppers to buy their products.
Some of the folks I talked with believe this opportunity as well as a crowded competitive environment rife with potential targets for acquisition will attract the interest of private equity investment in the same way an improving housing economy, low unemployment and recovering retail sales drew outside money to home furnishings vendors and retailers.
From the outside looking in, identifying which tertiary financing providers could be targeted depends upon several factors.
First, which companies have developed the broadest reach among the largest number of consumers? Which providers are able to serve consumers and retail customers across channels, offering options to shoppers both in-store and online? And which of those potential targets has the savviest technology for profitably enabling big-ticket purchases among consumers lacking established credit histories at the least risk to the LTO provider or credit lender?
Part of that technological puzzle includes the utilization of machine learning, a.k.a. artificial intelligence, to analyze a multitude of non-traditional measurements of potential credit risk. In the Sept. 4 issue, Furniture Today will report of how some companies in the retail finance end of the industry are incorporating AI into their underwriting models. It's the first time we've examined this aspect of the business, and it's growing particularly among LTO specialists but could play a growing role among more traditional line-of-credit providers.
We'll be keeping an eye on new investment in the industry across the board, and time will tell whether it grows on the financing end.