Bedding Today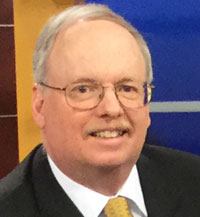 Labor Day holiday arrives with high hopes for good results
September 5, 2017
Labor Day, the Super Bowl of the mattress selling season, arrives with a whimper, not a bang. That is a shame, but it's not the end of the story — or the column. So don't lose heart just yet.
There's still a lot of buzz in the industry about the latest report from the International Sleep Products Assn., which says that its sample of leading producers is down 3.5% in dollars and 6.2% in units in the first six months of the year.
That's a sobering view of an industry that regularly boosts its units and dollars year after year, with the exception of the occasional recession.
While the depth of the industry's declines this year warrants the introduction of the dreaded "r" word — yes, recession — into bedding conversations, it is good to remember that ISPA's overall industry figures don't adequately represent the bed-in-a-box and adjustable bed base categories, both of which are still growing rapidly, I believe.
Add those figures in, some bedding insiders tell me, and the industry may be up for the year. So we may be going into the all-important Labor Day sales in positive territory, rather than on the minus side of the ledger. That would make a big difference.
It might also be good to look at ISPA's most recent bedding forecast, issued this past June, which envisions unit growth of 3.5% this year and 4.5% growth in the value of bedding shipments. If those figures are to materialize, a strong Labor Day performance is a necessity.
There's another reason for optimism as we welcome in another Labor Day: Our friends in the online world are doing their part to boost business.
Online leader Casper caught our eye with this recent online offer: "We did the math: Leaving bed this Labor Day is out of the equation. Spend $1,000, save $100."
I don't know how many people will actually confine themselves to bed all day on a holiday, but it's good to have Casper and other online players urging consumers to think about buying a new mattress.
(Side note: That Casper offer would be even more compelling if it included a $1 foundation, a free adjustable base, free pillows and no interest for five years. I wonder how long it will take Casper to catch on to those business builders?)
Finally, we should be optimistic about Labor Day sales because the industry always fires its big promotional artillery for this critical holiday, and those barrages are bound to have some impact. They almost always do.
So here's the situation this Labor Day: We may or may not be in negative sales territory for the first half of the year, but forecasts envision a strong performance in the second half of the year. We know that there will be intense promotional activity designed to entice consumers to buy. We think most consumers will be active on Labor Day, although Casper is giving them permission to lounge in bed for the day if they want to do that.
There are plenty of reasons to expect the industry to record another strong performance with its Labor Day sales. The real challenge is not Labor Day; it's the weeks after Labor Day and the months that follow.
But that's another day — and another column.