Clint's Notes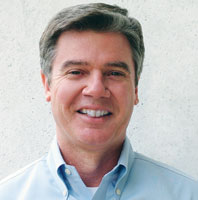 Harvey victims leave their Gallery shelter, but Mack's still providing
September 6, 2017
I caught up with Jim "Mack" McIngvale again Wednesday. By now, you (and most everyone in this country) have heard about how he opened his two largest Gallery Furniture stores in Houston to shelter some 800 or so flood victims of Hurricane Harvey.
All the families he took in during the storm left Friday, but McIngvale's work continued. On Wednesday afternoon, he was out in front of his North Freeway location, directing about 1,000 people, who were waiting in line for free cleaning supplies, toilet paper, bottled water, soap and shampoo.
"We're getting about 2,000 people a day lining up," he said. They're escorted into the warehouse, they get what they need and they leave, but not before a meal. Gallery has continued to feed everyone in need breakfast lunch and dinner "every day and selling furniture while we're at it."
Yes, Gallery Furniture was open for the important Labor Day weekend, and McIngvale said the stores did well, but that was all he wanted to say about that.
"I'm not going to talk about business," he said. "We're talking about helping people. You know, I thought my problems were big, and then you see these people who are getting cleaning supplies and toilet paper and bottled water. They're so happy you'd think they won the lottery."
"It's a shame," he said, "and it breaks my heart."
But he'll be helping for the duration, he said — getting sunburned as he directs people outside. He's confident his sales team can takes care of business inside.
And he continues to be amazed by the overwhelming support he's seen from the industry and from citizens around the country. McIngvale said he just got off the phone with a man in Minnesota who saw the coverage and said he's sending $10,000. Supplier partners such as Mayo and Franklin Furniture have sent truckloads of suppler that are going direct to victims.
Here's the big takeaway from Mack. The country has been so politically divided and heated for so long. But, "the silver lining out of this horrific biblical storm and hurricane is that it's brought everybody together — not only in Texas, but other states. We're not worried about right wing, left wing or centrist. We're worried about people not politics."
And that's the way it should be, he said, out of love and respect for the people in Houston and elsewhere, who were living normal lives one minute and facing snakes and four feet of water in their homes the next.
"It ain't fun, but they're the most resilient people ever," he said.