Clint's Notes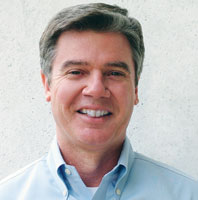 7 takeaways from Conn's 2Q earnings call
September 8, 2017
Conn's managed to swing to a profit despite a steep drop in fiscal second quarter sales, and its higher-margin furniture business had something to do with that.
Here's more on this, the continuing impact of Hurricane Harvey and other takeaways from Conn's earnings call with the investment community Thursday:
Conn's loses fewer business days to Harvey but …
The furniture, electronics and appliance retailer lost about 100 selling days to Hurricane Harvey — not bad when compared to other storms, such as Hurricanes Ike and Gustav in 2008, which combined for 144 lost days, and Hurricane Rita in 2005, which cost 134 days. But CEO Norm Miller noted that "all days are not created equal" and that the Harvey loss included weekend and important Labor Day holiday business days.
Also, "we only quantified lost selling days where stores were closed," he said. "However, I will tell you — and I'm sure that for those folks that have retail operations in Florida facing Irma today, they're feeling (it too)" — Conn's felt the impact even before it started closing stores in the San Antonio and Austin, markets that were initially expected to get hit with heavy rains.
"So, even when the stores were open, for the three, four, five days before, as the storm started to build in speed and intensity, we felt (the impact) outside of … the affected areas, as well as in the Houston and Beaumont and the affected Golden Triangle areas," he said.
The disruption was unprecedented, but the impact will be temporary, Miller said. Nevertheless, it's too soon to say how large of an impact it will have on third quarter results. The moving target is the key reason why Conn's declined to offer guidance for that period.
Conn's pledge to match up to $200,000 in Harvey relief has already been met. Miller said nearly 15% of its associates in Houston and Beaumont, Texas, were seriously impacted by the storm, "and we're standing by to provide support to those in need." The company pledged to match up to $200,000 in donations to help its employees and impacted communities, and announced on the call that it had already received more than $241,000 from customers, employers, neighbors, vendors and family members.
While sales were down, furniture continues to shine. Sales from the "higher margin furniture and mattress category" represented 36.7% of retail product sales in the quarter (up from 30.8% for the same quarter three years ago) and represented 51.3% of total product gross profit, said Chief Financial Officer Lee Wright.
"The shift towards higher margin furniture and mattress sales is increasing, and we continue to believe the longer-term goal of 45% of retail product sales from the furniture and mattress categories is achievable," he said.
Two years and a lot of new faces. Miller noted that it was nearly two years to the day since he joined the company and during that period 22 of 25 core leadership posts have seen replacements. The positions, he said, have been filled "with leaders that have the combined finance and retail experience required to successfully understand and execute Conn's unique business model."
And as their tenure has increased, Miller said the company has been able "to initiate positive changes throughout our business structure that have directly contributed to our recent successes. Specifically, on the credit side of our business, we created programs to increase yield and improve account performance, which produced the highest credit spread in the past seven quarters while Conn's borrowing cost have continued to decline."
Today, he said, Conn's has a much stronger foundation than when he joined the company.
The Hispanic shopper pullback is real. Several factors played into the second quarter sales decline, including tighter underwriting standards, general consumer softness and the transition to Aaron's Progressive Leasing for lease-to-own revenues.
"In addition, certain markets around the Mexican border and in the southern part of Texas remain soft, which we believe is caused by statements coming out of the nation's capital regarding immigration policy," Miller said. He noted Conn's has seen "some general softness that we've seen predominantly in our core markets, those around in Texas as well as in Arizona, New Mexico that have a heavy immigration population, adding, "It's really the first quarter of this year, coming right after the election, when we started to feel that in a material way."
When pressed for more detail on how much of the softness was due to, say, underwriting changes vs. the Hispanic consumer stepping back and other factors, Miller said, Conn's hasn't broken it down to that level of detail.
Lease-to-own is gaining momentum. Conn's switch for Progressive this spring from previous lease-to-own partner AcceptanceNow was among the factors playing into the sales decline, but things are improving. The new program accounted for 3.8% of total retail sales in the quarter, with the percentage growing sequentially each month of the period, Wright said. That trend continued in August, when lease to own represented 5.3% of sales vs. 4.6% in July.
"We are still working to fully integrate Progressive solutions into Conn's point-of-sale and IT systems to create a seamless experience, and we continue to believe once the systems are successfully integrated and the sales force is fully trained, lease-to-own sales can represent at least 10% of our retail sales," he said.
Expansion is back in the cards. Back in late 2015, Conn's had ambitious expansion plans. Miller told Furniture Today at the time that he saw the opportunity for an eventual 500-store national chain, opening stores at a rate of more than 25 showrooms a year. But fixing Conn's then troubled credit model took priority.
So far this fiscal year, the retailer has opened only three stores, ending the second quarter with 116 stores, and it doesn't plan on any more for the rest of the year.
That said, Miller added in the call that the company is developing a new expansion plan and expects to begin adding stores again next fiscal year.
"As plans solidify, we will update investors accordingly," he said. "However, our initial growth plan will focus on opening locations within our existing markets to leverage fixed distribution, warehousing transportation, as well as advertising costs."