Sourcing Strategies by Tom Russell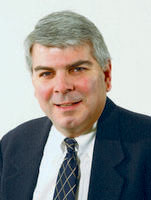 Malaysia labor shortage needs fixing
September 11, 2017
Malaysia's furniture industry is no stranger to labor shortages, thanks largely to the fact that it has to import most of its labor from surrounding countries. This poses a challenge to manufacturers as many of those workers face deportation once visas expire, unless the workers can secure visa extensions that allow them to live and work in the country for longer, albeit also limited time period.
This situation reared its head this past spring when the government suspended the recruitment of new foreign workers, although industry sources say shortages in source furniture plants have persisted for the past year or longer. Online news source Investvine.com quoted a shortage of some 27,000 workers as of late April, which in turn caused a double-digit drop in shipments around the time of the report.
This government crackdown on imported labor is partly in response to public backlash against illegals, which one source said represent as much as 30% of the work force. Unfortunately, this also reportedly puts pressure on the other workers who are there legally on visas and the companies that rely on those workers. Without a consistent labor supply, they simply can't get finished goods out the door in a timely manner.
Even at full employment, the need for workers from countries such as Bangladesh, Nepal, India and Cambodia creates challenges in the form of communication barriers in the factories run largely by Malaysian management of Chinese descent. Many factories overcome this through visual aids such as photos and schematics posted on bulletin boards on the factory floor. Others also have promoted long-time foreign born workers to supervisory positions, thus allowing them to train and communicate with workers from their native countries.
Fortunately for Malaysia's furniture industry, the issue has not affected shipments thus far this year. For the first six months of 2017, for example, furniture shipments from Malaysia rose to $343.3 million, up 6% from $322.6 million during the same period last year.
But the fact the labor shortage has persisted has had some furniture importers adjusting their sourcing, to say the least. Some have shifted sample work to other countries such as Vietnam, while others have either shifted or are considering shifting their production.
In retrospect, Malaysia faces a challenge that is not necessarily unusual in today's labor market: Many younger workers don't want to work in factory settings, including furniture plants that many Malaysians view as both dirty and unsafe. As one industry source recently told me, many Malaysians would rather work in a Starbucks or McDonald's due to the working conditions and environment.
Fortunately, the government has stepped in to stem shortages of another important and valuable resource to the furniture industry: plantation-grown rubberwood. By banning the exports of this raw material, the country is making more of the supply available to local factories in and outside the furniture industry.
But addressing the labor situation is another challenge entirely. It appears — based on the concerns voiced by industry suppliers that source there — Malaysia needs a more consistent labor policy.
How this plays out will likely help determine the success of the country's furniture industry moving forward.