Bedding Today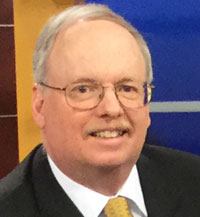 Old issue provides timely look at Len Gaby's bedding career
September 12, 2017
While my old friend Len Gaby was in the final days of his battle with cancer, I was sorting through a big stack of old issues of Furniture Today. That stack, tucked into a corner of our bedroom for years, commanded my attention now that it was time for us to move to a condominium elsewhere in High Point.
I flipped through the issues, assigning most to the discard pile, until I came to the issue of July 29, 2002. There on the cover was a picture of Len and Debbie Gaby of Sleep America, who were featured in my first big bedding report since returning to the mattress beat the previous year.
Some inner voice told me to set that issue aside, and I did. I had no idea then that Len Gaby was ill, but the issue spoke to me in some special way. When I learned the other day that Gaby had died at 71, I wondered if Len had somehow called out to me when I was looking at that big pile of issues. Why did I save that single old issue, tossing out the dozens that kept it company for so many years?
As I looked through the issue, I found a two-page spread on Len and Debbie Gaby and the success story they were writing at Sleep America in Phoenix. There was Len, smiling and looking happy and comfortable in his sleep shop, and there was Debbie, the face of the retailer, a rare female face in the bedding ranks at the time.
In my cover story, I described Len Gaby, the retailer's chairman and CEO, as "a savvy marketer who parlayed a stellar career at Simmons into success on the retail side of the business." And I wrote that he and Debbie, well-known in Phoenix for her charitable work, "form a dynamic partnership that has built Sleep America into a major force in Arizona."
I also quoted industry leaders who praised the "heart, soul and strategic insights" of the Gabys and the female-friendly, pleasant store environments they created. The leaders also singled out the Gabys' commitment to the community, their strong social marketing initiatives and their well-trained sales people, who focused on sleep and health messages.
Those are still key business strategies today, a testament to the wisdom and foresight Len and Debbie Gaby brought to their retail chain.
Now it is time to say farewell to Len Gaby, who was one of my early mentors on the bedding beat. I'm thankful for all that he did for me — and for the bedding industry. Rest in peace, my friend.