Bedding Today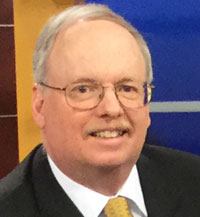 Matt Firm leads strong pack of retail bedding standouts
September 19, 2017
Mattress Firm continues to lead the pack in bedding, standing high above its competition and continuing to set a sizzling growth pace. But several other bedding retailers are also doing well, a look at Furniture Today's list of the Top 25 Bedding Retailers reveals.
Each year we update that list, and each year Mattress Firm finds new ways to post spectacular sales gains. Last year's increase, a 27.8% jump in bedding revenues, was fueled largely by the addition of Sleepy's to the Mattress Firm portfolio. Sleepy's added about 1,050 stores and more than $1 billion to Mattress Firm's revenues. And with those contributions, Sleepy's now disappears from the list.
The new No. 2 is Sleep Number, the airbed retailer, which posted a 10% increase in bedding revenues and tops the billion dollar mark, at $1.1 billion.
The new No. 3 on the Top 25 list is the Ashley HomeStore network, which boosted its bedding revenues by 12%, to $560 million and added 43 stores in the process. No one doubts the power of Ashley, which is gunning for another big growth year in bedding this year.
Those top three bedding retailers are all standouts and are closely followed throughout the industry. But there were six other Top 25 retailers who posted double-digit growth last year and also deserve serious scrutiny.
That group includes the Berkshire Hathaway furniture division, up 12%; Raymour & Flanigan, up 12.1%; Bob's Discount Furniture, up 18.3%; Mattress1One, up 20%; Art Van, up 10.0%; and Badcock Home Furniture & more, up 11.5%.
While it's true that about two-thirds of the growth recorded by the Top 25 came from Mattress Firm, those other bedding standouts show that the bedding industry has several strong retail performers.
Collectively the Top 25 recorded a bedding growth rate of 12.8% and generated bedding revenues of $8.9 billion — almost 60% of the entire retail bedding industry's volume, which we estimated at $15.4 billion last year.
It's interesting to compare that retail growth with the overall growth on the wholesale side of the business, which was 3.4% in dollars last year. That wholesale figure doesn't do a good job of capturing bed-in-a-box sales and adjustable bed base sales, and doesn't include bedding imports, and it illustrates some of the ways that top bedding retailers are outperforming their competitors with those double-digit gains.
Will this mark the final year of Mattress Firm's soaring growth rates? Most likely. The era of blockbuster acquisitions for Mattress Firm has come to an end, we would think. Now there will be some "right sizing," and same store sales will likely be a key growth engine.
But, as our Top 25 list demonstrates, Mattress Firm is one of several bedding retailers on the grow in the mattress category, and we can expect strong performances from several other players this year.
Mattress Firm is too big to be caught in the race for No. 1, but we predict there will be several interesting growth stories for us to talk about next year.