Bedding Today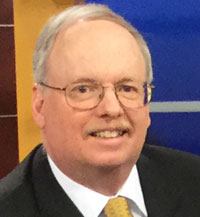 The bedding e-tailer playbook: Unleash aggressive PR pitches
October 3, 2017
So you want to become an online mattress retailer? Congratulations. You will be joining one of the fastest-growing categories in the industry.
Here, culled from a batch of recent press releases from new bedding e-tailers, are some things you need to know:
One: Hire an aggressive public relations company.
I've heard from a whole range of friendly PR folks in recent months, all telling me about their amazing new clients, who all happen to be new bedding e-tailers. And, interestingly enough, all of these new e-tailers are remarkable, extraordinary even, as their PR companies tell it.
Here are some examples:
Eight is "the technology company changing the future of sleep" and is also "one of the fastest-growing sleep technology brands leading the way in the connected sleep category."
"Spoon Sleep just launched and is new to the market but unlike other bed retailers that solely focus on the shopping experience and delivery to the consumer, Spoon Sleep is first and foremost, a mattress company. More importantly Spoon Sleep has managed to tap into the lifestyle of the Millennial that uses the bed to live, not just to sleep."
"At Puffy, we are dedicated to cultivating the most comfortable mattress for anyone to sleep on." The Puffy mattress "is the pinnacle of innovation and research, defining it as one of the top mattresses in the market."
Two: Make bold claims about shaking up the sleepy mattress industry.
Eight, for example, is "the world's first smart mattress company that is changing sleep experience through technology, data and innovative products." The company "is just scratching the surface of revolutionizing the sleep experience."
Spoon Sleep, according to the headline on a recent press release, "Flips mattress industry on its back: Launches its first product developed for sleep, designed for life." A smaller headline adds these details: "Railroad-grade foam pillars deliver unprecedented durability, withstand extensive compression AND provide support."
Three: Knock traditional bedding practices.
"The mattress industry makes products primarily for sleeping, and that's the old way of thinking," declared the founder of Spoon Sleep in another press release.
Think about that for a moment. So beds aren't primarily for sleeping? Shame on those bedding producers who still harbor that quaint idea.
I could go on, but by now I think you get the idea.
My inbox has been flooded with press releases like these in recent months. I have to admit that I'm growing weary of these breathless pitches: No one has technology like us. We are the first to use industrial-strength foam pillars. You can "sleep on a cloud" with our mattress.
Perhaps it is time for a new player to emerge, Puffery.com, offering the most-hyped mattress of all time, the first one designed specifically for sleepers of all types, but for use throughout the day as well. Yes, that mattress will shift the bedding paradigm, break it even, with a revolutionary, breakthrough product that is the pinnacle of innovation.
And a nice PR person will give me the incredible details.