Bedding Today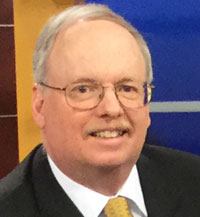 High Point highlights include luxury beds, retail displays
November 7, 2017
The answer is: High-end beds, catchy retail displays, beds in boxes and Comfort Wands.
And the question is: What were some interesting things you saw at the recent High Point Market?
Let's start at the top, much as retail sales associates should do when presenting beds to their customers. And thanks to new beds shown in High Point, RSAs can soon start their presentations at sky-high prices.
How about $25,000? That's the price for the new top-of-the-line Hypnos bed, shown by brand partner Paramount Sleep. The bed features a heavy duvet topper with a silk and visco cover that portrays Hypnos, the ancient Greek god of sleep. A luxurious mattress is under the duvet, filled with camel hair, teased horsehair, alpaca and Joma wool and incorporating a new innerspring unit and distinctive foundation. The Hypnos line had previously topped out at $11,000.
Shifman also made news in the high-end arena with its revamped Masters collection, which now tops out at about $10,000 and features higher profiles, lots of cotton, natural latex foam, angora fibers and eye-catching finishing details.
Both of those beds are "halo" products that expose consumers to luxury feels and also establish the relative values of other beds on the floor. They also give retailers a great conversation starter — "Want to try out the Rolls Royce of mattresses?" And, yes, they offer retailers nice profit contributions.
The noteworthy retail displays were at Klaussner, Protect-A-Bed, Bedgear and Therapedic, among others.
Klaussner had a perky hologram named Daphne who welcomed visitors to the Smart Home Furnishings section of Klaussner's showroom, where a "motion bed" (adjustable bed base) was displayed. Daphne has no bad days, and she's easy to talk to. I felt a special connection there.
Protect-A-Bed, showing in an expanded space, offered a nice display of its REM-Fit gallery and also had several "pillow stacks" set up in its expansive showroom. Bedgear offered bright, attractive displays for its beds and sleep accessories. And Therapedic had new pillow designs for its revamped Tommy Bahama line, which showcases the company's new iFlex hybrid quilt package, a feature that got a strong response on my social media posts.
In the boxed bedding arena, Classic Brands had an extensive offering, including its colorful X-Bed collection, priced to retail from $599 to $899. Color options include purple and yellow, red and gray, sky blue and gray, and yellow and gray. Those beds offer striking looks.
Mike Zippelli, Classic's CEO, says he sees significant growth ahead for the direct-to-consumer channel, and he thinks our market share estimate for that channel — 12% last year — is on target.
The Comfort Wands were offered on the iD2 bed shown in the Kingsdown showroom by bedding veteran Brent Ford. The wands are inserted into the sides of the colorful foam sleep sets to customize firmness. The iD2 beds offer unique looks. And unique is good.
Those were some of my High Point highlights. One thing I couldn't get a good handle on was why business has been so challenging this year. Bedding veterans shrugged their shoulders on that question. Any thoughts you want to share with me?