Clint's Notes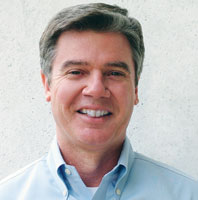 Grow or be outgrown? Addressing the urgency to keep up
November 13, 2017
The merger last month of two of the nation's largest furniture, electronics and appliance buying groups points to an industry trend that's only going to grow in the years to come.
You might actually call the trend, "Grow." Perhaps, "Grow or be outgrown." Or you could just call it boring old retail consolidation, which has been going on for years, anyway.
But it's really anything but boring as there seems to be a new sense of urgency behind it that's likely to drive more of the same and do so in a host of new shapes and sizes.
Today, it's tougher than ever to be the little guy. When Nationwide Marketing Group and Mega Group USA announced their merger after the October High Point Market, it gave the combined 5,300 or so mostly smaller independents something to cheer about — and in a little louder voice in a country of giant home furnishings competitors from the Ashley HomeStore operators (which, by the way, is another way that smaller players are getting bigger) to Bob's Discount Furniture to the online giants called Wayfair, Amazon and Overstock.com.
Suddenly these smaller operators have the buying power of a $6.2 billion furniture giant. Suddenly, the Mega dealers in particular gain access to a suite of training, marketing and digital tools that have made Nationwide a standout in this area among buying groups.
In an interview with Furniture Today, Dave Bilas, chairman of both the the old and new Nationwide, noted how among the considerations leading into the potential merger talks over a year ago was the significant investment these groups need to make just to keep up with the constant changes in digital marketing, technology and websites.
So if a buying group of many storefronts and many paying members is having a time keeping up, what's the unaffiliated mom-and-pop furniture store going to do? For starters, it seems obvious and nearly imperative these dealers accept a helping hand and join a buying group. If not Nationwide, then Furniture Marketing Group, Furniture First, BrandSource or another.
Also, as the big regional stores and super regional players are getting bigger — sometimes through acquisition, sometimes via organic growth — some of them are encouraging the smaller dealers to latch on or risk getting left on the lower end of a not so level playing field. We've seen it with Brandywine, Md.-based Regency Furniture and its acquisitions of Marlo Furniture, Mealey's and then Raley's this year.
And we've seen it again this month with Rothman Furniture in St. Louis, a $50 million, 90-year-old retail banner that knew it was facing an uphill battle going it alone and, instead, signed on to be Art Van Furniture's largest franchisee to date.
So with the stroke of the pen (and millions of dollars in renovations) Rothman is becoming one of these big guys. Come next year, his Art Van stores will be leaning into the merchandising muscle of the Top 100 company and pulling from the stock of its 1.3 million-square-foot Detroit-area distribution center.
Steinback saw this day coming. Nationwide and Mega saw a way to meet in the middle and improve their members' chances against Amazon and the big boxes.
The question is who will be next to dance?