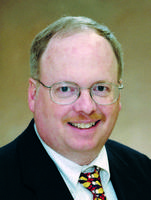 Mattress sales soar in summer but fall when the leaves fall
October 1, 2013
It was a glorious spring day in London. Sunlight flooded the city, illuminating the grand edifices that stand tall across the ancient city. There was no trace of the famous London fog on this day. The sky was a brilliant blue.
There was only one problem with this wonderful scene: It meant bad news for the mattress industry. On a day like this, you see, Londoners would be outdoors. My hosts on a business trip that day, a group of mattress producers and retailers, noted that the fickle London weather had bestowed a spring treat on the city. Sadly, it would not be a good day for consumers to head indoors.
I've thought about that day a number of times recently as I've pondered the relationship between the weather and mattress sales, a topic that comes up wherever mattresses are sold. And, probably not surprisingly, there are a number of theories on the best weather for mattress sales.
On our side of the pond, I've been told that a light rain is ideal for mattress sales. We are talking about just enough rain to rule out yard work, but not enough to force people to stay indoors. But I've also been told that rain, in any form, is bad for mattresses. "Rain is a killer," one bedding veteran recently told me. "It's bad for shopping and for mattress deliveries."
What's the best season for mattress shopping?
I consulted my handy Bedding Industry Seasonality chart published by the International Sleep Products Assn. and discovered that the summer months - July, August and September - account for 26.96% of annual bedding shipments, the strongest showing of the year.
But don't assume that carries into the fall: Shipments in October, November and December account for just 22.14% of the yearly total, the worst quarter of the year by far. (Yes, that's what we have to look forward to in the remainder of the year.)
The ISPA seasonality figures, based on the industry's performance from 2008 to 2012, show that the second-strongest season for mattress shipments - and thus sales - is winter; shipments in January, February and March account for 26.59% of the yearly total.
That leaves spring as another laggard. Just 24.31% of bedding shipments occur in April, May and June, according to the ISPA stats.
So winter and summer are good seasons in the sun for mattresses, while the glories of spring and autumn are apparently too strong to allow for something as unexciting as mattress shopping.
And we are also left with the inescapable fact that a weak mattress season is always followed by a strong mattress season, according to the history books. Mattress sales, like Mother Nature, have their seasons and their cycles. A light rain may be a nice addition. Or not.