Bedding Today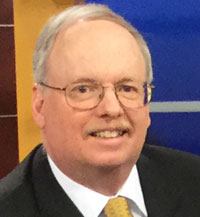 Bedding specialty stores blitzing competition with growth surge
September 25, 2013
Something remarkable is happening in Mattressville these days. Bedding specialty stores are dramatically reshaping the mattress landscape, making huge market share gains at the expense of the competition, which mostly means furniture stores.
Our latest bedding distribution report, (click here for info) has the details, and they are striking.
In just two years, the bedding specialty store channel has boosted its market share from 43% to 46%. Those gains came directly from the furniture store channel, which saw its share drop from 38% in 2010 to 35% last year.
Those three percentage point swings in a two-year span are unprecedented in our bedding distribution studies, where the largest gain or loss in any two-year period has been a single percentage point. (We publish our bedding distribution reports every two years.)
Four fast-growing bedding specialists fueled the amazing market share gain.
From 2010 to 2012, Mattress Firm, the nation's No. 1 bedding retailer, boosted its bedding revenues by a stunning 96.8%. Sleep Number, the airbed retailer, posted a 52.3% jump in its bedding revenues in that time period, while Sleep Train, the West Coast powerhouse, boosted its bedding revenues by 43.2%. Sleepy's, formerly the No. 1 bedding retailer, saw its bedding revenues jump "only" 25.5% in the past two years.
Those growth rates reveal a sleep shop boom that shows no signs of slowing anytime soon. The specialty stores have tremendous momentum in the market.
The furniture store channel, in contrast, continues to lose share and now stands a full 11 percentage points behind the bedding specialty stores. The gap was just two percentage points in 2006. Since then, bedding specialists have grown steadily while the furniture store channel briefly held its own, and then lost share.
All is not lost for the furniture stores, however. Art Van, pursuing a bedding specialty store strategy, boosted its bedding revenues by a healthy 42.6% from 2010 to 2012, while the Ashley Furniture HomeStores saw their bedding revenues rise by 32.1% in that same period, just ahead of the 30.6% bedding growth rate recorded by Bob's Discount Furniture and the 28.6% bedding growth rate achieved by Rooms To Go.
But smaller furniture retailers are losing ground, bedding observers say.
So what is the winning play in bedding retail these days? The major growth is coming from retailers who are aggressively pushing the category. Relentless promotion, broad selection, good service, and well trained retail sales associates are all essential offerings of the top specialists. You don't have to promote better sleep (although I wish more retailers did), but you must keep your name in front of consumers with a steady diet of promotion.
These are lessons all bedding retailers should be taking to heart.
(Click here for Furniture Today's 2013 Bedding Distribution Channel Report.)