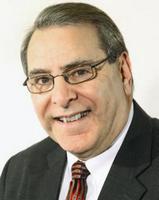 Can we reel in Prop 65 law?
September 25, 2013
They say good news travels fast. I say bad news travels even faster, especially when litigation is along for the ride.
The bad news I am referring to is Prop 65, which began innocuously enough in California decades ago as the Safe Drinking Water and Toxic Enforcement Act of 1986. In a nutshell, Prop 65 mandates that businesses must warn California consumers about the presence of certain chemicals identified by the state to "cause cancer or other reproductive toxicity."
So far, so good.
But good intentions often make the best pavement for hell's highways, and I fear that Prop 65 has us headed in that direction.
With the list of chemicals now at 800, multiple industries, including ours, have been put on notice and put on the watch list.
One problem I see with Prop 65 is that any product that contains even a minute, but measurable, level of any one of those 800 listed substances is required to meet the state's warning requirements.
Another conundrum for us in furniture involves the fact that the chemicals used to meet current state and federal flammability standards are ... you guessed it ... on the Prop 65 list.
Last, but by no means least, is perhaps the biggest Prop 65 problem of all .... abuse. The Federalist Society for Law and Public Policy Studies concluded that California businesses alone shelled out some $140 million in Prop 65 settlements during a 10-year period that ended in 2010. Public treasuries only got 14%. The lion's share, some 68%, went to bounty hunters looking to make a quick buck.
And please, don't think this is just a California issue. Last week, a friend sent me a newspaper article from an Arab daily reporting that "a furniture store in Abu Dhabi may face charges after selling a bed that could have carcinogenic chemicals in the construction."
Prop 65 has gone off the mark. While I believe it started out well-intentioned, it certainly seems that to date, it has gone to hell. Now, the question is this: What do we do to fix this?