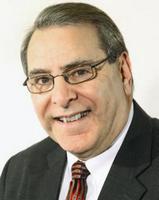 What we can learn from FBI
September 16, 2013
When the battle isn't your own, it is easy to assume the role of Armchair General. With that in mind, expect to see a flood of essays, blogs and ramblings from these sofa strategists anxious to tell us why Furniture Brands failed. (see earlier article about bankruptcy filing.)
But since so much relating to the FBI outcome is still up in the air, I think I am going to leave my helmet off for now. However, I do think it is important - and fair - to point out that many of the challenges that FBI wrestled with are endemic not only to our sector, but to retail in general.
Let's start with the need for absolutely compelling product. For the last five or six years, retailers I spoke with said that while much of the product coming from the corporation's volume-producing divisions were good, it wasn't great.
As an example, one longtime Broyhill dealer said Attic Heirlooms, a Broyhill collection launched several years ago, was the last home run he could recall.
There was also the threat of operating stores that apparently did not resonate with consumers.
The company's attempt to establish a strong and profitable chain of Broyhill stores never took root.

FBI's higher-end Thomasville stores managed to hammer out a number of consecutive quarters of same-store sales gains, but missed the mark in terms of profitability.
A third challenge, both for Furniture Brands and for retailers in general, involves positioning in the market.

FBI sells mid-priced furniture through a number of outlets, including mass chains, independent furniture retailers and its own network of stores. In great times, that can be a good, safe place to be. But during a prolonged period of economic uncertainty, consumers often choose to migrate, either upstream or downstream.
On the topic of stores, it is no secret that bad store leases can be a nightmare, especially if a company finds itself having to pay money to satisfy lease obligations on stores that have already been closed.
There's more, but I only have space left to remind you that those who don't learn from their mistakes are doomed to repeat them.