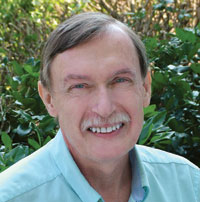 FBI's brands still have good shot at survival
September 16, 2013
As OJ Simpson lawyer Johnnie Cochran might have said, the CEO may go, but the brand will stand.
That's what I'm hoping if I'm a retailer, rep, designer, trucker or anyone else whose livelihood depends on the products under the Furniture Brands International umbrella. FBI is in the process of selling off Broyhill, Lane, Thomasville and its other brands, some of which have been around for decades. (see earlier report on bankruptcy filing.)
And it's a reasonable expectation the brands will survive. Unless they have problems that aren't apparent, why kill them?
In this case, the first part of the late Mr. Cochran's made-up rhyme might not even take place anytime soon. It looks like Oaktree will soon own the non-Lane brands and since Oaktree is an investment company, it could just hire FBI's current top management team to run the operation for months to come.
Over time, you would expect Oaktree will resell the brands separately or as a group. Whether they'd go as a group probably depends on whether they share synergies, says industry analyst Jerry Epperson of Mann, Armistead & Epperson. That could mean shared manufacturing, shipping, merchandising, etc. But if a brand would work as well as a standalone company, that's where its future may lie.
How each brand has been doing lately is hard to tell, however, since Furniture Brands doesn't break out their results in reporting financial results.
We know the company's sales have declined by more than 50% since the peak years of 2002-2006, when the figure hovered around $2.4 billion, to just over $1 billion last year. It's unknown which brands took the biggest hits, although in its bankruptcy filing the company cited competition at the lower end, which would suggest Broyhill and Lane.
Meanwhile, industry observers think some of the higher-end labels, such as Hickory Chair, Pearson and Lane Venture, seem to be doing fine and could be candidates for selling separately.
Lane is another matter. FBI says it expects to sell the division within 30 days, so it obviously has a buyer, which it hasn't identified. That seems to guarantee the brand will survive, in some form.
A big question is where the new owner would manufacture the product. Furniture Brands issued a federally required notice last week that Lane might lay off more than 1,400 employees in its Mississippi plants sometime soon, although it said the layoff is not a done deal. Apparently the notice was issued to give the buyer the flexibility to lay off any or all of those workers.
Would the buyer need such flexibility if it didn't intend to take that action? Rising wages in overseas plants and the continued uncertainty of oil prices and ocean freight rates amid Middle East unrest might be arguments to keep production in the USA, but some or all of it could wind up sourced offshore.