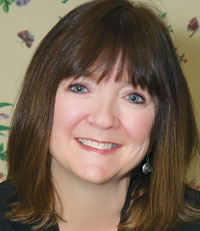 Bankruptcy Primer — Answers to a Few Simple Questions People Were Asking Behind the Scenes
September 13, 2013
There's no doubt that the bankruptcy filing by Furniture Brands International dominated a lot of conversations this week. And while many industry veterans were discussing the intricacies of what the future looks like for the companies under the FBN umbrella, a fair number of Premarket attendees were asking some very basic questions about bankruptcy.
Bowman Gray IV is the president and a money manager at Brightleaf Asset Management in Winston-Salem, N.C., an independent brokerage firm. In a conversation earlier this week, he provided a few answers to some of basic questions about bankruptcy proceedings.
1) How does Chapter 11 differ from Chapter 7?
Chapter 11 is a reorganization to allow the company to reorganize, recapitalize and emerge from bankruptcy as a viable, albeit, different company - think GM. Chapter 7 is a liquidation of the company with no plans to resurrect. Think Circuit City.
2) What will this allow FBI to do with their debts?
They can discharge all of their debts in exchange for equity in the emerged company, usually for far less than what the debt was worth. All of these "workouts" with creditors have to be approved by the bankruptcy court.
3) How will the order of payments to creditors be decided?
The tiered waterfall is as follows: Secured creditors - banks, etc,; unsecured creditors - bond holders, suppliers, etc., subordinated debt holders (bonds), preferred stock holders; and lastly common stock owners (most of the time, preferred stock and common stock holder get nothing and subordinated debt holders get very little).
4) What happens to the pension fund and is this a good thing for pensioners?
It is pitched off into the Federal Pension Benefit Guaranty Corp. (the taxpayer-supported dumping ground for pensions of bankrupt companies). This ensures that the retirees do not get completely left out in the cold, although they will not receive as much as they were initially offered.
5) What does this mean for Furniture Brands stock? It will be canceled and will be worthless and should not be bought.
6) Why did it likely take so long for the company to file?
They had enough cash to manage for a while and probably believed they could turn it around. The board of directors would have instructed the administration to pull the trigger. A board of directors is supposed to oversee administration on behalf of shareholders - the shareholders own the company after all, not the management. The shareholders vote their confidence through either buying or selling the stock in the open markets.
7) What is the best case scenario and worst case scenario as of today? Best case: In about 18-24 months, Oaktree will assume all but Lane and continue producing, and Furniture Brands emerges from bankruptcy a much smaller, but leaner operation with a chance to rebuild. A potential competing bidder could improve recovery rates for the creditors. Worst case, the creditor committee is unhappy with the workout terms and forces Furniture Brands via the courts to liquidate all together in order to maximize their recovery - thus converting from a Chapter 11 to a Chapter 7.