Special Order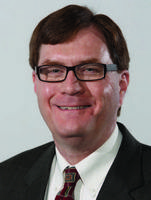 Furniture Brands puts brakes on payments
September 4, 2013
In the latest issue of Fortune, columnist Becky Quick takes snack food producer Mondelez International to the woodshed for recently notifying suppliers they are now on 120-day payment terms.
Quick describes the company's action as "corporate bullying" because suppliers had no choice but to accept the new policy if they wanted to continue doing business with Mondelez.
Mondelez, whose stable of brands include Oreo cookies, Ritz crackers and Trident gum, is not in any sort of financial trouble. But it told the columnist that "extending our payment terms allows us to better align with industry and make sure we compete on fair grounds, while simultaneously improving transparency and predictability of payment processes."
Quick dismissed the explanation, describing the action as "unsavory" and "a stunning example of one-upmanship." She said slow payments hamper the entire supply chain because many of Mondelez' suppliers are probably paying their bills more slowly.
Reading Quick's column reminded me of the situation at troubled Furniture Brands International, which has been "extending payments" to suppliers for months in order to conserve cash. In filings with the Securities and Exchange Commission and quarterly conference calls, the company has acknowledged it has been slow to pay suppliers. (See recent coverage of Furniture Brands International.)
"Our continuing efforts to improve liquidity include actions to ... extend payments to third parties through delayed payments. There can be no assurance that the company will be able to continue to extend payments to third parties through delayed payments," Furniture Brands said in a report filed with the SEC on Aug. 8.
Even if the company hadn't admitted it in writing, its recent balance sheets show a pattern of increasing accounts payable (the amount owed to others) and decreasing sales. That's never a good sign.
On Dec. 31, 2010, accounts payable stood at $79.84 million, but had increased to $85.6 million a year later. That's a 7.2% increase in payables, even though 2011 sales of $1.107 billion were 4.5% below 2010.
But the evidence of Furniture Brands' strategy became even clearer in 2012. Accounts payable shot up to $113.59 million on Dec. 31, 2012 - a 32.7% increase from the end of 2011.
That huge increase occurred while 2012 sales totaled $1.072 billion, a drop of 3.2% from 2011.
Unlike Mondelez, Furniture Brands isn't in a position to bully its suppliers, and we're hearing multiple reports that many are starting to rebel. Several sources told us the reason for the three-day "temporary layoff" at Lane in mid-August was that a supplier refused to ship a key component until at least a portion of the company's overdue bill was paid.
At this point, suppliers are undoubtedly preparing for the worst while hoping for the best.