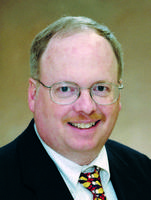 Impressive Mattress Firm sets fast pace for retailers
September 4, 2013
As the nation's bedding retailers do some heavy lifting on this Labor Day, a key promotional event on the annual calendar, this is a good time to take a look at how top bedding retailers are doing.
And the answer is: Very well, indeed.
That's one of the key takeaways from our annual listing of the Top 25 U.S. Bedding Retailers, which is published elsewhere in this issue. This is a report card, of sorts, for bedding retailers. And there are lots of high scores on the list, which reflects bedding performance in 2012. A dozen of the retailers posted double-digit bedding gains last year. And not one of the 25 retailers on the list suffered a sales decline last year.
Collectively, the top bedding retailers were up by a very healthy 16.3%. And five retailers - Mattress Firm, Sleep Number, Sleep Train, Art Van and Innovative Mattress Solutions - had even higher growth rates. (Click here for details on the report.)
The leader of the bedding pack, not surprisingly, is Houston-based Mattress Firm, which continues to impress. This is a company loaded with talented executives, and it shows. Mattress Firm recorded an eye-popping 41.1% gain in bedding revenues last year, added 360 stores, bounded past rival Sleepy's, and cracked the $1 billion mark with bedding revenues of $1.07 billion.
Mattress Firm now stands firmly atop the list of the Top 25 U.S. Bedding Retailers. In contrast, No. 2 Sleepy's looks, well, a bit sleepy with a year in which it added 86 stores and boosted bedding revenues by 13.8%.
No. 3 Sleep Number is showing there is wind in its airbed sales, posting a 26.5% bedding gain last year and adding 29 stores.
And No. 4 Sleep Train, the West Coast locomotive, continues to chug ahead, recording a 20.7% bedding gain last year while adding 22 stores.
No. 7 Macy's, which posted a 12.3% bedding gain last year, shows that there is still life for mattresses in the department store channel, largely written off by some bedding observers.
Two furniture stores - No. 6 Ashley Furniture HomeStores and No. 9 Berkshire Hathaway furniture division - also rank among the Top 10, as does a warehouse club, No. 5 Sam's Club.
This illustrates that while bedding specialty stores continue to set the sales pace in the bedding category, there are a number of roads to success.
We will be examining the growth prospects of various bedding distribution channels in a special report in our Sept. 23 issue. For now we would just note that retailers of all types who focus on bedding can achieve great results in the category, as our list of the Top 25 U.S. Bedding Retailers illustrates.