An Insider's View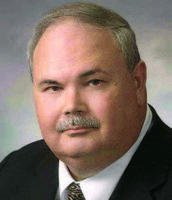 Industry growth looks OK for next three years
August 27, 2013
I just completed our most recent economic forecast, relating to how this challenging economy will impact the furniture and mattress industries from 2013 to 2016.
This is an involved, difficult process with input from eight different economists, with the core of our forecast using the highly respected University of Michigan's Research Seminar in Quantitative Economics.
How do you relate the booming auto and housing sectors, along with an ambitious, near-record high stock market to our economy having minimal growth?
The Wells Fargo Economics Group in its forecast for 2013 predicts that the U.S. private sector will grow 3.4% but total real GDP will grow only 1.9%. The disconnect is, as you might guess, the government. Sequestration, ending the wars and other cuts help reduce spending and may help eventually get us closer to a balanced budget, but the other effect is to depress economic growth. Since 2010, governmental actions - local, state and federal - have reduced GDP about 0.5% each year.
Last year, most home furnishings categories grew decently with mattress shipments up 8.7% leading the group. But so far in 2013, we have not been able to get going, or so the statistics show.
In fact, 2012 home furnishings sales started strong and trended down to a very weak fourth quarter. This weakness continued into the early months of 2013, unfortunately, but we expect home furnishings sales to accelerate beginning in August.
Why? Home sales in 2012 grew handsomely, about 26% for new homes and 9% for existing homes, with this trend continuing this year with new home sales up 29% and existing homes up 7%. Just as important, 76% of these homes are owner-occupied and not owned by investors or banks in foreclosure who do not decorate.
The housing numbers continue to be impressive except for one: inventory of homes for sale. We only have 3.9 months of homes for sale - far too low - but hopefully higher home prices will spur more homes to come on the market soon.
By 2015 and 2016, homebuilding and sales should be back to pre-recession levels, plus we are beginning to see decent increases in disposable income, thanks to higher employment, more hours worked and better paying jobs.
Our day is coming but don't spend your coming big bonuses yet. This recovery will be five years old early next year and the U.S. historically has experienced a recession every five to seven years. By 2016, higher levels of GDP and other economic factors might leave us vulnerable to the next correction.
Our suggestion? Enjoy 2013-2016.