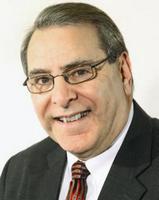 California regs may boil industry
August 19, 2013
I want you to recall the biology class you probably took back in high school. Specifically, think back to the class where you had to dissect a frog. When I do, I also remember our teacher telling us the old boiling frog story.
The story's point was that a frog placed in boiling water would immediately jump out. But placed in cold water that was slowly heated, the frog would not realize the imminent danger and boil to death.
What prompted that rather unpleasant memory from years ago was a discussion I had recently with some suppliers and retailers who are rightfully troubled by a number of threatening regulations, including California's Proposition 65 and a proposed federal formaldehyde rule.
Prop 65, originally written as the Safe Drinking Water and Toxic Enforcement Act, was as the name implies, meant to protect drinking water sources from chemical contamination - a very good idea.
But over time, the scope of the law broadened to force suppliers to post warning labels on products that may contain more than 800 chemicals that California believes may be carcinogens or reproductive toxicants, including wood dust, brass and other everyday elements.
Ironically, that list includes a chemical that the state requires to be added to upholstery foams to make them more flame retardant.
Suppliers who sell to retailers who have stores in and outside of California have to attach these warning labels that essentially tell the consumer that the chair or sofa they are considering may cause cancer.
The second regulation, a proposed federal formaldehyde rule, will require furniture makers, both here and offshore, to be forced into what the American Home Furnishings Alliance says will be "unrealistic product-level certification systems that will require costly new equipment and specialized personnel."
AHFA also believes that left unchanged, the proposed rule, despite evidence that it does nothing to decrease formaldehyde emissions, will cost our industry hundreds of millions of dollars.
Let's not end up in the hot pot.