An Insider's View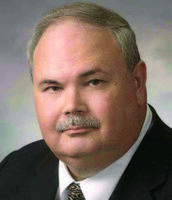 Housing rebound helps furniture stock values
August 13, 2013
You cannot read anything without seeing the growing momentum in the housing sector. Just recently, we saw that new home sales reached a five-year high, pending home sales a six-year high and homebuilder confidence a seven-year high.
On a year-to-year basis, housing permits are up 24.8%, starts up 28.6%, housing completions up 20.8%, new single family home sales up 29%, existing home sales up 12.9% and the inventory of homes for sale is down 21.5% - because the demand is exceeding the supply. Hopefully, higher home prices will bring more homes into the market.
The headlines of 2008-2011 are rarely seen with bank foreclosures way down and the equity in most homes is rising, making homeowners feel wealthier with fewer "underwater" on their mortgages.
The usual bears on Wall Street now finally agree the housing recovery is real and sustainable. Professional investors, outside corporations, banks and lenders, private equity group and others are wondering how they can participate in this growth.
The first moves are to invest in the obvious categories like homebuilders, makers of housing components and their retailers. These have all gotten the attention of Wall Street and others as you might expect.
In these categories, there are a lot of large, multibillion-dollar market cap stocks that quickly become the favorites of the larger mutual funds and professional investors who dominate the U.S stock markets. The market caps of homebuilders Toll Bros., Lennar and D. R. Horton are $5.4 billion, $6.4 billion and $6.3 billion. Other large cap investments are Mohawk, Masco and Leggett & Platt at $8.3 billion, $7 billion and $4.3 billion. In home furnishings, some of our largest are Tempur-Sealy, Aaron's, Mattress Firm, Select Comfort and La-Z-Boy at $2.2 billion, $2.1 billion, $1.3 billion, $1.2 billion and $1.1 billion, respectively.
Most of our large funds and investors require a billion dollar market cap before they can make an investment for liquidity reasons. These days, only "small cap" funds can invest in companies with a market cap of less than $1 billion. That would include Ethan Allen, Haverty, Hooker, Flexsteel and Bassett at $851 million, $588 million, $181 million, $180 million and $175 million as of today.
The real story, however, is how much our values have grown. In just the last year, the furniture stocks are up an average of 29.1%. If you had invested $1,000 in furniture stocks in March 2009, you would have $4,006 today.
The net of this is that your business is worth more today and there are more buyers, investors and lenders than we have seen since 2006.
As hard as it is to believe, you are prettier and more attractive today than you have been in many years!