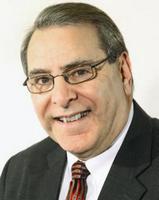 Make market all about m.e.
August 13, 2013
Whenever I attend a market, it's all about m.e. But before you think I am a study in narcissism, let me explain.
In this instance, m.e is actually short for market epiphany, which is something I strive to take back from each show.
As part of the F/T team that is responsible for churning out multiple videos and show dailies, I realized I was often so caught up in the daily frenzy that I was not taking time to try and ferret out what all that activity actually underscored.
This time around, I came back from the recent Vegas market with multiple m.e.'s.
The first one could be themed Inside Is Out. Not too long ago, Lexington Home Brands raised the bar for many suppliers of outdoor products with its launch of Tommy Bahama Outdoor Living.
Under the guidance of President and CEO Phil Haney, the company quickly established two market realities. The first was the need for upscale, design-intensive outdoor furniture. The other was that this category represented plus-business for heads-up traditional furniture retailers.
At Vegas, Emerald Home Furnishings came to market with 21 collections of outdoor furniture.
Sunny Designs also showed up with multiple lines of new outdoor furniture.
Meanwhile, other Vegas exhibitors told me their introductions are coming.
With this much attention being shown the category, don't be surprised to see outdoor furniture became a mainstream category.
My other m.e. came after spending time with designers like Alexa Hampton, Angelo Surmelis, Barclay Butera and Bobby Berk - all young, out-of-the-box thinkers who bring their own sense of compelling designs to an industry that is too often content to rely on what worked yesterday.
The acceptance each has had at retail tells me that the industry is hungry for design that is at once articulate, intriguing and inspirational.
Next time you are at market, make sure to make it all about m.e.