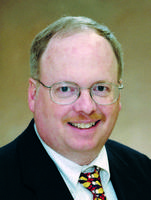 Things we learned in Vegas: Sleep accessories on the rise
August 7, 2013
Three things we learned at the Las Vegas Market last week: 1. There were a lot of mattresses on display. OK, you probably knew that, too. More on that part of the business next week.
2. The sleep accessories segment is really coming into its own on the vendor side of the business.
3. Too many retailers still haven't embraced sleep accessories.
This week we are going to concentrate on points two and three, which present a good news/bad news scenario, or maybe you want to call it a big opportunity, which it is.
Even as mattress vendors proliferated at the World Market Center campus, which sparkled under brilliant summer sunshine, the sister category of sleep accessories also flowered in the desert heat.
We made visits to sleep accessory vendors one of our priorities last week, and were rewarded with a fresh appreciation of the category's rapid development and strong merchandising and profit possibilities. We also saw the heightened competition that has always been a fact of life in the mattress segment.
Take the mattress protector segment, for example.
Among several notable introductions in that arena, Leggett & Platt introduced its Clean Shield mattress protectors with Crypton Super Fabric. The company said that plastic-free product is soft, quiet, highly breathable, and protects against spills.
Malouf Fine Linens brought a family of sleep accessories to market that included its Sleep Tite line of mattress protectors, while Gotcha Covered introduced a new Classic Collection of waterproof protectors to fit all mattress and pillow sizes. And Reverie introduced a "smart" mattress protector designed to help consumers improve their sleep.
They joined established players like Protect-A-Bed, GBS Enterprises, PureCare by Fabrictech and bedgear in addressing the mattress protection market.
Another sleep accessories category that is growing is the bed support segment, where Forever Foundations, Glideaway, Hollywood Bed (which had a relocated and expanded showroom), Malouf, Seahawk Designs, and Knickerbocker are among the entrants. Also growing rapidly is the adjustable bed base segment.
But the vendor growth may be outstripping retail commitment to the sleep accessories segment.
Our recent secret mattress shopper study in Phoenix showed that just one sleep accessories category - mattress protectors - was mentioned by a majority of the retail sales associates we surveyed. That's a pretty poor showing for a segment that adds consumer comfort and provides valuable added sales dollars.
We hope the growing array of sleep accessory products will spark more retail interest in that vibrant category.