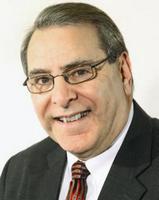 My barometer points to gains
July 25, 2013
I've always felt there are a few ways to determine the health of our industry.
One involves assessing the government statistics for the key industry drivers such as housing, employment, consumer confidence, consumer spending and so on.
The second barometer, and the one I prefer, involves reading the news headlines that appear each day online, and each week in print, courtesy of Furniture/Today.
Looking back at some of the recent news stories, I think we are rebounding.
In the past two weeks, we've reported on a couple of key acquisitions - Li & Fung's acquisition of Whalen Furniture and XPO Logistics' acquisition of 3PD.
Li & Fung is no stranger to our sector. Last year, it acquired True Innovations, an office and entertainment furniture trading company, and the year prior went down to the wire as a bidder for the Benchcraft/Berkline brands.
Meanwhile, XPO Logistics, a rapidly growing freight management company, signed a definitive agreement to acquire 3PD Inc., a last-mile logistics provider, in a transaction valued at about $365 million.
However, in addition to those two acquisitions, we've been writing plenty of stories about suppliers investing to enter new categories.
A good example is Magnussen Home Furnishings. Earlier this year it made news with a solid expansion into the casual dining arena. Now, it is on the move again, this time moving into the upholstery sector.
Two weeks ago, Emerald Home Furnishings held a private showing in its High Point showroom in order to give about a dozen of its key customers a chance to see its foray into outdoor furniture in the form of 21 groups.
Outdoor furniture has also been on the radar of Sunny Designs, which has just entered the segment.
Domestic dining room producer L.J. Gascho has recently added bedroom furniture to its mix, Horizon Home has added upholstery and the list goes on.
It tells me better days may be just around the corner. Are you ready?