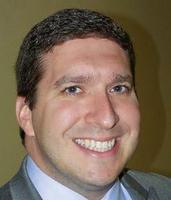 Rug pays homage to Punk era
July 18, 2013
Rosemary Hallgarten
The anti-establishment Punk movement shook popular music to its core in the late 1970s and early 1980s. Its fast and loud sound and attitude were intentionally opposite from the musical stylings that had been increasingly taking hold in the industry.
It also spawned a style all its own, with edginess and nonconformity moving to the fore as Punk carved out its niche in culture.
Recently, the Metropolitan Museum of New York put on a Punk exhibition, looking back on the era. British-born artist and textile designer Rosemary Hallgarten took inspiration from the exhibit and created the Punk Rug, featuring zippers, safety pins and plaid along with a large, reverse-colored British "Union Jack."
"I had wanted to do something with rugs and zips for a long time, and also, but separately, using plaid as a design," Hallgarten said, "People describe my work as 'the experience of texture.' A little metal is just a little more texture!"
The rug, made of Tibetan wool, is a one-off, available exclusively at the Thomas Lavin showroom in the Pacific Design Center in Los Angeles. It can be ordered for any room, any size.
And while one might not so readily picture area rugs in the homes of Joey Ramone or Sid Vicious, the Punk Rug conveys the sort of statement the late punk icons could most likely appreciate.