Bedding Today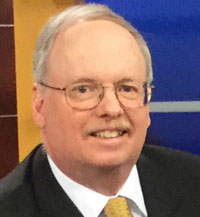 Bedding rollercoaster rolls on as year passes halfway point
July 17, 2013
Well, the fireworks are over and the mattress industry now finds itself halfway through what has been a strange year. According to the latest industry statistics, we are almost exactly where we were a year ago. And that is not really a good thing.
Growth is in business plans across the industry, but it has proven to be elusive this year. Officially, units are up 0.2% through May, while the dollar value of overall wholesale shipments is down 0.1%. We will call this a flat performance.
In my checks with industry leaders in retail and wholesale, I keep hearing that the industry is on a roller coaster ride.
One put it this way: "The holidays are OK, but overall there are peaks and valleys. It is a rollercoaster more so than last year."
Added another industry veteran: "It is up and down. There is no rhyme or reason to the business."
While there are positive economic developments in the headlines, climate is still seen as lackluster. "This is not the same economy we had in the past," one senior exec told me. "There is not the same level of spending. The economy has changed."
I have to wonder if the major influx of new bedding products we saw introduced earlier this year has something to do with our challenges these days. There are lots of new products on retail floors, and it takes time for retail sales associates to get trained to sell them as old habits are disrupted and new ones must be learned.
Retailers are certainly remaining aggressive in their promotions, a basic fact of retail life these days.
In my neck of the woods in High Point, I liked a recent Rooms To Go ad that broke down the cost of "a great night's sleep" into attractive monthly payments, ranging from $10 for a special purchase Sealy Posturepedic at $497, to Serta iComfort beds at $26, $32 and $36 a month, and topping out at Tempur-Pedic models at $30, $35, $45 and $49 per month. As they say: See store for details.
Mattress Firm also had some monthly pricing for Tempur-Pedic beds in one of its July Fourth sales (do I send a trend here?), offered various coupons for savings of up to $500, and touted 72-month financing for seven days only.
So the big retailers are doing their part to spark sales. But we have to wonder: Where are those bedding customers when we need them? We seem to be able to rustle up a decent crowd for our major sales events, but then our stores fall silent for too long.
Rollercoaster rides can be fun, but you always find yourself back where you started. We want to go to some new places this year.