From Fabric to Frame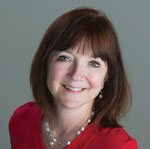 Are Your Sales Associates Engaged?
July 12, 2013
During a recent lunch with one of my industry buddies, our informal conversation turned to the challenges retailers face when it comes to finding sales associates who communicate excitement about furniture to consumers. My friend has decades of experience in the industry, and he said that one of the biggest problems was that the 35-and-under age bracket hasn't embraced retail sales as a viable career, a dramatic shift from years ago.
 The next day, an article appeared online that explored the correlation between highly engaged employees and productivity. One of the key assertions in the article was that the people who report the most satisfaction with their careers are often the people with the hardest jobs, and their satisfaction comes from a sense that they are doing meaningful work that matters. And while not referenced with exact statistics, the same article stated that organizations with highly engaged employees have double the success rate of companies with disinterested employees.
Yes, double the success rate. But how does this translate to the furniture industry?
First, think about the last time you bought a new cell phone, tablet or laptop. You probably did a little research online and then made your way to a local store to actually try the item out in person. When you arrived at the store, you were probably waited on by an under-35 salesperson who told you more than you could ever hope to know about the products features and capabilities. When the sales person finished, you probably felt like you were getting much more than you originally thought you were buying when you walked in the store.
Sure, a sofa may not have as many talking points as the latest iPhone. But it does offer a significant contribution to the consumers' lifestyle, and that's a tool with which to engage sales associates.
Writers know that one of the most important aspects of their job is to find a good story to tell. Likewise, if a salesperson in a furniture store can approach the customer with ideas that will have a positive impact in the customer's life, then that associate will probably feel very good about his or her job. That's engagement, and that leads to better relationships between everyone - store owners, sales associates and consumers.
To be sure, being successful in the furniture industry involves much more than just telling the story of how a sofa will enhance family movie night or impress a new girlfriend by way of its contemporary design. But engaging the sales associates in the business-by giving them tools to fulfill their role and reinforcing the importance of their role to the overall livelihood of the store- adds an important group of champions to the bottom-line cause.
What product stories are your sales associates telling to customers?