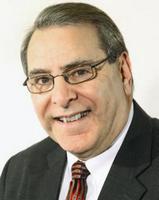 How to build an American brand
July 10, 2013
A few weeks ago, I wrote a column commenting on Apple's outstanding customer service and how that translated into the company developing a sought after, respected and dominant brand.
One of the responses I received was from a reader who only identified himself as Industry Veteran. Essentially, he said, "Nice, but write about what it would take to create dominant North American furniture. Perhaps your readers have ideas, too."
I immediately posted on Facebook and asked readers for their input. After I merged/purged all the input, it appears that recipe for a winning furniture brand include the following ingredients:
* Made here. A compelling U.S. brand has to be made in America.
* Great design. A number of readers indicated that a great brand has to start with great design.
* Innovative features. The furniture would have to be unique. Someone will have to take a chance on an unusual design, because simply tweaking previous or existing designs won't cut it.
* Consistently high price/performance ratio. One reader, referencing Apple, noted that Apple can charge a premium for their products because they deliver performance and value that justifies that price.
* Uninterrupted product support in terms of advertising, branding, marketing and merchandising. Another reader mentioned Apple's history of doing this and asked, "Has any furniture maker ever done this at the level that Apple has?"
* Having retailers and suppliers in sync. A dominant furniture brand has to convey the same message at retail that is does when it comes from the supplier. Everything about the brand has to be consistent.
* Create a consumer-concentric experience. We also agreed that a great brand takes better care of the customer than any other competitive brands. Look at how by doing that, Honda and Toyota almost decimated American carmakers when they first came on the scene.
In closing, look what did not make our list - price.