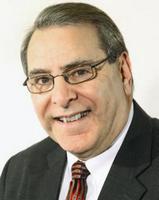 Glad we didn't make this list
June 26, 2013
Each year, 24/7 Wall St., a company that provides online analysis and commentary to domestic and global equity investors, publishes a list of brands that it believes are on the way out.
Last month, it published a story that identified 10 brands that it believes will be out the door by 2014.
The company notes that the criteria for making the list includes things such as diminishing sales, rising costs that are unlikely to be recouped via higher prices, companies that have lost most of their customers, companies that go into bankruptcy and so on.
The companies that find themselves on this list also must be important brands with good distribution in the United States.
The authors of this report also maintain that each of the brands on this year's list suffers from one or more of the above criteria. And based on the criteria, each of the brands will be gone within 18 months.
So, who made the list? Are you surprised to learn that 24/7 Wall St. put JCPenney at the top of the list?
Despite a multitude of marketing shifts - a truncated name (JCP), a shift from promotions to fair and square pricing - the 101-year-old-retailer seems to lack the steam to keep up with Macy's, Target and online big boys like Amazon.com.
Another name we know, Martha Stewart Living, also has been pegged by 24/7 Wall St. to be short lived.
Nook is also on the hook, apparently unable to duke it out with the iPad or Kindle.
Living Social, the online couponing firm that bills itself as the local marketplace to buy and share the best things to do in your city, may also be on the chopping block, according to the report.
Other companies that may ride or crawl into the sunset include Volvo, Mitsubishi Motors, camera maker Olympus and even the WNBA.
Were you surprised by the conspicuous absence of any furniture brands? Was it an oversight - or did they simply assume that our brands had already vanished years ago?