Bedding Today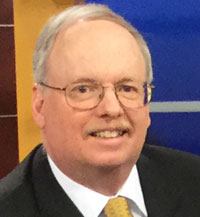 With death of Friedman, industry loses a leader
June 26, 2013
Ernie Friedman used to call me after he retired from the bedding industry. He liked to stay in touch, to see how I was doing, and to explore ongoing developments in the mattress world.
Sadly, I won't be getting any more of those calls. Friedman, the former King Koil president, died the other day at 81. He devoted half a century of visionary leadership to the bedding industry.
Friedman was well known as a pioneer in establishing international partnerships, making King Koil a leader in that field and writing a playbook that is still followed by other licensing groups. Today Comfort Solutions, which includes King Koil in its brand portfolio, has 37 licensees in 80 countries, Comfort Solutions President Dave Roberts told me in passing along news of Friedman's death.
Several of Ernie's former colleagues reached out to me to share stories about him.
"Ernie had a quick wit, and was a great storyteller," recalled Gerry Borreggine, president of Therapedic. "We sat on the Better Sleep Council board of directors when I was a retailer with 40 Winks, and he was the president of King Koil. We had a board meeting in High Point on one occasion. At that time, I was the only retailer on a board comprised of manufacturers and suppliers. I couldn't find the meeting place, and was consequently late for the meeting. Red-faced, I apologized to the board for my lateness. Ernie looked up from his meeting papers and wryly said, 'It's funny, but none of us manufacturers had any trouble finding it.'"
Dave Powers, president of GBS Enterprises, who worked with Ernie and stayed in touch with him over the years, said that "spending four years with Ernie was like spending 10 years with most anyone else from a learning process point of view. He had an innate ability to read the situation or the customer or the licensee immediately and to tailor his message accordingly."
Powers said Friedman "was actually a pretty private guy," and said that "most did not have the opportunity to experience his wicked quick sense of humor."
I remember him for something nice he did for me back in 1989, when he was president of the International Sleep Products Assn. At an ISPA meeting that year, Friedman awarded me one of the first "Izzie" awards given by the Better Sleep Council to recognize support for better sleep messages.
Friedman described me as "the conscience of the bedding business, writing about our problems, our opportunities, our successes, our failures, our present and our future."
Those kind words meant a lot to me then, and still do today.
Like many in the industry, I will miss the talented and farsighted Ernie Friedman.