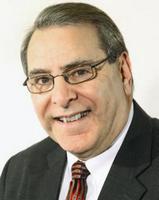 Apple's customer service tops again
June 24, 2013
Depending on the information that precedes it, the word "again" can be either a compliment or a curse.
Here are two good examples: "I can't believe that company got my order wrong again." And, "That company's products and services are so great, I can't wait to buy from them again."
You get the picture.
And if you are Apple, time and time again, people are telling anyone who will listen that they had a great experience, or bought a great new product from you ... again. So with that level of consistency in mind, it came as no surprise when I read that Consumer Reports had awarded Apple another top ranking (again) for superior customer support. And when I say again, I mean that the publication has recognized Apple as the top-ranked provider of support every year for the past decade.
According to Consumer Reports, Apple scored an 86 out of 100 in terms of customer satisfaction. Meanwhile, Lenovo, its closest competitor, only earned a 63.
Consumer Reports noted that Apple even beat its own scores from last year's survey and, in their words, "walloped other brand-name computer manufacturers."
The company also praised Apple for its ability to resolve customer questions and problems, regardless of how the consumers asked for help. According to the report, "Whatever way readers asked for tech help - by phone (the most common way), online, or in person - Apple was also able to solve more computer problems."
In an age of content on demand, customer service on demand makes perfect business sense.
Consumer Reports also identified other characteristics, including clarity of advice, technical knowledge, patience and time for follow-up, as traits that helped earn Apple high marks from customers.
Considering the number of horror stories I hear from consumers complaining about inferior customer service, it might be a smart move, especially as business seems to be improving, to take a big bite from Apple's obviously superior customer service playbook.