Bedding Today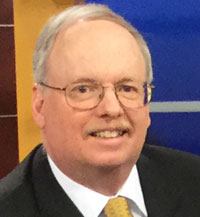 Serta's stellar growth year leaves Sealy farther behind
June 24, 2013
Bedding's hottest line - Serta - got even hotter last year. Meanwhile, memory foam leader Tempur-Pedic saw a big cool down in its sales, which were essentially flat. Call this a knockout for Serta.
Those are a few of the highlights of our latest bedding market share report and is one of the most closely studied reports we prepare each year.
The big news is that Serta, coming off a stellar 18.1% sales gain in 2011 that propelled it to the top of our list of the Top 15 U.S. Bedding Producers, did even better last year, recording a stunning 26.7% sales gain, leaving second-place Sealy even further behind.
While Sealy managed a 7.4% sales gain last year, second-best among bedding's Big Four, Serta zoomed away from Sealy. In 2011, Serta's lead over Sealy was just $34 million and Sealy officials were saying that Serta officials shouldn't get comfortable in the No. 1 sales spot. But at the end of 2012, Serta's lead over Sealy had mushroomed to $261 million. So much for that tough talk from Sealy.
Serta's big year, fueled by the gel memory foam iComfort line and the gel memory foam and innerspring iSeries line, was the best of any Top 15 producer by a large margin.
The second-best performance last year was turned in by airbed producer and retailer Select Comfort, whose Sleep Number line is clearly resonating with consumers. Select Comfort saw its wholesale bedding shipments jump 18.9% last year.
Other high fliers last year were E.S. Kluft & Co., which makes the Aireloom brand and is a high-end specialist, up 14%, and promotional bedding powerhouse Corsicana, up 13.2%. Those brands show that both ends of the dumbbell - the low end and the high end - can fuel strong growth.
No. 3 producer Simmons held its position last year, posting a 5.8% sales gain that put it behind Sealy's growth rate for a change. Simmons cracked the billion dollar shipment mark, at $1.05 billion.
Tempur-Pedic maintained its No. 4 ranking but added just $2 million in shipments, up 0.2% to $882 million. Tempur-Pedic officials talked last year about the intense competition their brand faced. Memo to Tempur-Pedic officials: That competition isn't going away.
Now Tempur-Pedic finds itself in an uncomfortable position as the slowest-growing brand among the majors. That's not a good place to be.
Also worth noting is that licensee groups Therapedic, with an estimated 7.9% shipment gain, and Restonic, with estimated shipment growth of 6.3%, are on the ascent, while Englander is flat and Comfort Solutions and Spring Air are down.
Congratulations to all of the brands who had growth last year. To the others, this year is your chance to get back on track.