Sourcing Strategies by Tom Russell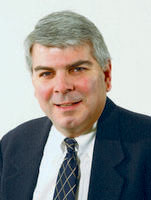 Asian show circuit changes slightly in 2014
June 14, 2013
In announcing a seemingly minor date change for its 2014 show, the International Furniture Fair Singapore has taken a bold step forward. That's because the show is positioning itself closer to the larger and more heavily attended shows in Southern China.
As readers may recall from our online coverage, the show's 2014 dates are March 13-16, versus the more typical March 9-12 schedule. Two major China shows, the 3F Famous Furniture Fair in Dongguan and the China International Furniture Fair in Guangzhou, are March 16-20 and March 18-22, respectively.
The Asian show circuit will begin however, with the March 4-8 Malaysia International Furniture Fair, which is one of the larger shows in the region. Typically buyers from around the world travel from this show to Singapore, the Philippines, Thailand, Vietnam and Indonesia. Then, some head for the shows in China.
The problem for U.S. buyers is that this always makes for a long trip. For that reason, it can often require two separate teams to hit the various shows. Another challenge is that the shows are right around High Point's Premarket, which has buyers making a decision on what's more important - High Point or Asia. Larger retailers may gravitate towards Asia as it allows them to meet with existing and new factories and buy directly from those resources.
But Premarket has increased in importance for many U.S. buyers as it simplifies their trip to High Point the following month. Premarket dates for early 2014 are March 3-4. This could allow some buyers to travel directly from High Point to the shows in Asia. For others, doing both may be too much a month before the April 5-10 High Point Market.
While we're still in early summer, it's not too early to be thinking about these shows. How does all this affect your plans?