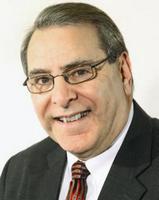 China hungry for American brands
June 10, 2013
When I read the recent report detailing how a Chinese company made a surprise $4.7 billion bid to acquire Virginia-based Smithfield Foods, I sensed that something other than bacon might be cooking.
On the surface, sources close to the deal suggested that the purpose of the acquisition was simply to allow for more pork to be imported into China.
From that perspective, it made perfect sense, especially since China has had ongoing health issues with pork raised there and also holds the distinction of consuming more pork than any other country.
But since the deal also represents China's largest acquisition of an American company, I think it also underscores a renewed appetite on the part of China to buy up American brands.
According to Dealogic, Chinese buyers invested close to $11.6 billion last year to make plays for 49 U.S. companies. Worth noting, per Dealogic, that figure was higher than the total spent by Chinese companies from 2009 to 2011. And judging by the $4.7 billion bid for Smithfield, that number could rise again this year.
A number of analysts watching these plays say Chinese investors are targeting companies with sales of $500 million or less and also seem to be heavily courting private companies and joint ventures. Another factor is the value that Chinese investors clearly have placed on American brands. For example, last year, the Dalian Wanda Group finalized the purchase of U.S.-based movie chain AMC Entertainment, for $2.6 billion.
Similarly, while most Americans think that Ford still owns Volvo, that brand was sold to Chinese carmaker Geely a few years ago.
In our sector, both Lacquer Craft and Markor (see Tom Russell's column on page 25) have made significant investments to purchase American furniture makers. And sources in the M&A world tell me to stay tuned for a flurry of similar acquisitions both from names we know and some that may be new to us.
It appears as if the old saying, "May you live in interesting times," could hit very close to home in the short term.